En croûte: The Wednesday Word(s)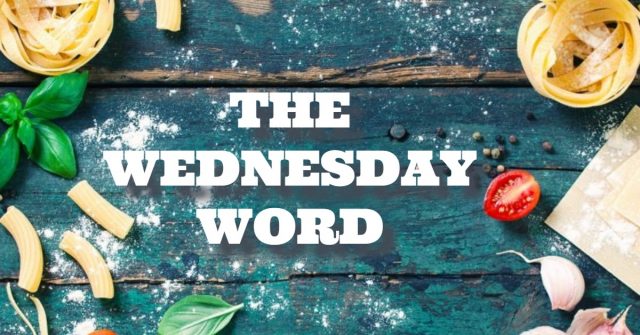 Reading Time:
2
minutes

En croûte [on-KROOT]
This dish is simply delicious.

A good part of that fact is the combination of textures, en croûte, a hallmark of good food: it balances crisp with softer textures — and is pure delight to eat.

As part of the charcuterie realm, en croûte is usually meat and vegetables encased in pastry and baked.

A classic and olde-timey skill of the charcutier, the dish has become more popular in a day and age of boards and pickles and cured salumi that many restaurants are currently serving.
"Pâtés en croûte and basic charcuterie were almost forgotten. Many chefs would tell me it was no longer needed as manufactured versions are what most restaurants were buying. It's nice to see this skill come back," says Philippe Saraiva, a culinary instructor at Conestoga College School of Hospitality and Culinary Arts.

Saraiva's Conestoga colleague, instructor Brian Abbott, teaches the techniques to students such as Kleber Junior, from Brazil and pictured here, who recently graduated from the program.

"The project was completed over two days," says Abbott. "Make up, design, cooking, chilling, and plating with sides and garnishes were the focus. The students have completed many forcemeats (finely ground meats) in other classes, so I wanted them to bring it up another level."
With that as a goal, in March, 2019, Abbott and Saraiva sought to give the skill some additional prominence: they challenged Abbott's students en croute, you could say.

"We invited local chefs and butchers to judge a mini-competition that we put together for the students," says Saraiva. "It was a great success and both the students and the public were pleased with the outcome."

Elsewhere in the community, the term en croûte pops up here and there.

As just one example, Waterloo's Loloan Lobby Bar, on their most recent (read: pre-Covid-19) menu, prepares "Balinese farmer's terrine."

It's a dish of pork, foie gras, chicken, duck, cabbage and heart-nuts baked en croûte in a turmeric pastry and served with a cranberry-port wine glaze, mustard and elderberry jam along with Laotian bacon jeow, according to the Loloan website.

But here's one last comment about the phrase and the dish, and something I'd love to try: croûte landaise is a nicely toasted slice of good bread slathered in foie gras and a cheese sauce.

Stellar.
[Top image/Conestoga HCA]