Reading Time:
< 1
minute

The immense pink tree – bursting with cherry blossoms and surrounded by stylized mesh clouds – makes for a rather cool dining room setting and, I will hazard a guess, one of the more unique restaurant spaces you'll find in the region.
Located in the University Shops Plaza, a block or so of restaurants that is home to a wide range of foods of the world, Better Chef has been operating for a couple of years now.
Their menu categorizes the 50-seat venue as Sichuan – and that means some spice, often quite pleasant and often quite debilitating, depending on your palate's ability to tolerate the Scoville heat produced by chilies and Sichuan pepper.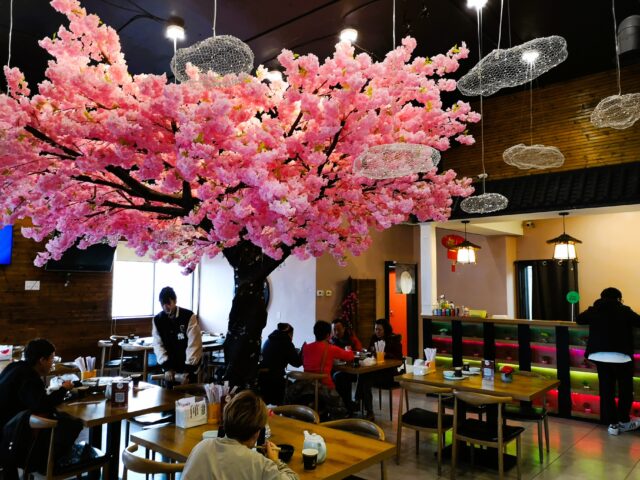 I will disclose that I'm a relative weakling spice heat-wise, but it's also more a matter of my preference in being able to enjoy and detect the range of flavours in food than any sort of fire-breathing machismo.
For more about Better Chef, visit Waterloo Region Record.