Yang Yum Waterloo for dosirak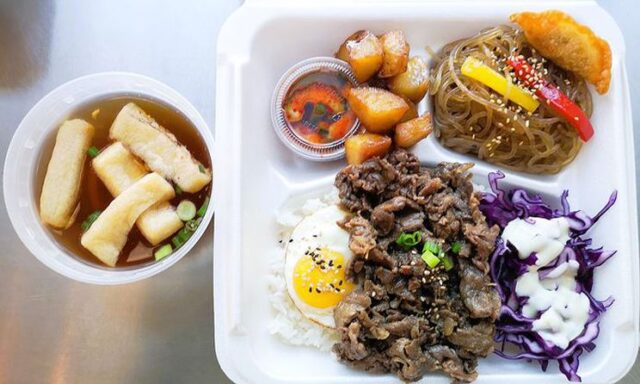 Reading Time:
< 1
minute

As per the high-density student-body character of the restaurant epicentre near the University of Waterloo, you will find agglomerations of fast-food outlets in food court-like settings inside apartment and condo buildings.
Restaurants like Yang Yum: Secret Korean Recipe are often on the ground floor with residences above, including at Linden Square on Lester Street.
A small food stall which specializes in Korean-style fried chicken, Yang Yum closed its original location in April 2020 due to COVID-19.
"We weren't really sure what the future would hold," says co-owner Jeremy Barnes. "Then this location came up for sale, and it seemed perfect."
Make way for Yang Yum 2.0, which reopened in September of 2020. The name is a variant spelling of a Korean word, yangyeom, meaning "spicy."
Read more here.