"Burnt" Basque cheesecake by AURA-La
Reading Time:
< 1
minute
After I posted a photo of a slice of cheesecake on social media, a follower asked if it was burned.
It was a good question: the top of "tarta de queso" is indeed heavily coloured dark, dark brown, so it might look a bit scorched.
That's the idea.
Known more commonly as Basque cheesecake, the rich cake has been on chefs' radars since the 1990s. Its origin is likely a 60-year-old restaurant, La Viña, in San Sebastián, Spain, on the Bay of Biscay about 400 kilometres north of Madrid.
But you have only to travel to Kitchener's Central Frederick neighbourhood and AURA-LA Pastries + Provisions to find it.
And it will look "burned" when you get it.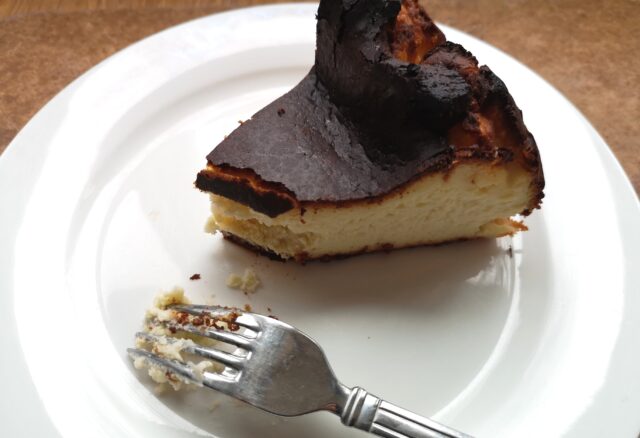 A few years ago, AURA-LA owner Aura Hertzog ate the La Viña version in San Sebastián. The experience stuck with her.
"The cheesecake is what La Viña is known for. There's a wall of the 10-inch diameter cheesecakes. You sit down, and they cut you a slice," Hertzog says.
"Then they ask if you want Port. And you say, "'Yes!'"

For more, please visit Waterloo Chronicle.