Coffee culture is robust — and ancient
Reading Time:
4
minutes
At one time, the website of Kitchener's Downtown Business Improvement Area listed 20 coffee outlets in the city's central business district (CBD), a relatively small rectangular area bounded by Francis, Duke, Cedar, and Charles streets.
Some attrition has set in, and yet in the past year or two, new coffeehouses have popped up. Most recent has been the appearance of the small coffee shop, a sister to Andrew Thom's Show and Tell Coffee on Ontario Street North, next door to Golden Hearth Bakery. Starbucks has also opened in the "PUC" building on King Street West at Gaukel: it's a beautiful, open space.

The most heartening aspect of the phenomenon is that the vast majority of them are independents, each possessed of its own character and quality in a sea of java sameness. That means choice for consumers over and above the national chains.
9th century goatherds chewing coffee
This growth in the CBD continues a long tradition of the beverage as a popular recreational drug-of-choice, from accounts of Ethiopian goatherds chewing coffee as early as the 9th century to records of coffee being roasted and sipped by the 1550s.
London, England, for instance, got its first coffeehouse in 1652 and by the 18th century coffeehouses were firmly entrenched as hot houses for literary badinage and repartee about the latest fashion and gossip, and desultory kvetching about politics though some of that would have birthed its share of successfully hatched schemes, plots and subterfuges.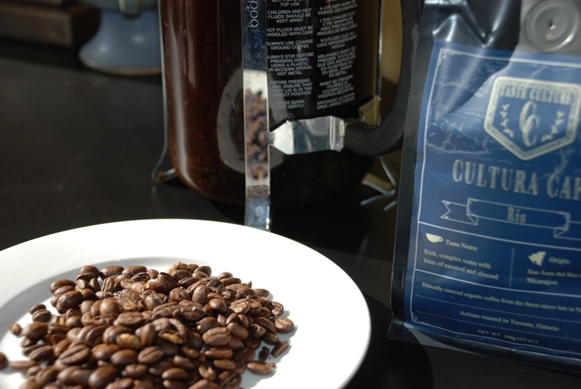 An added layer of shenanigans that took place at coffeehouses and chocolate houses—the latter having appeared as the perfect partner to the beverage in London by 1657—was gambling: at the Cocoa-tree Club in London in 1770, Lord Stavordale lost thousands of pounds in a card game.
Coffee and dental work
Elsewhere, at Don Saltero's Tavern in Chelsea (established in 1695, pictured above), you could have enjoyed a haircut and gotten some dental work done too.

Now, I haven't seen any high stakes card games in Kitchener coffeehouses—nor have I seen periodontal work or prophylaxis being performed—but I have enjoyed a wide range of varying coffee cultures.
It is its cultural component that most interests me: coffee is a supremely contemplative drink conducive to conversation and social interaction, unlike any other foodservice sector perhaps.
Each shop in Kitchener and throughout Waterloo Region, for that matter, has something different to offer. There are a couple characterized by a faintly bohemian feel with couches, suffused light, vegan fare and an uber-laidback vibe. Some provide live entertainment, board games and small libraries with reading room-style seating.
As for fair trade and organic, it's the right thing to do. There are many coffee aficionados and just casual sippers looking for responsible, sustainable brews and several outlets offering it. Coffee is a damn hard commodity to grow and farmers on the ground in coffee-growing regions too often take it on the chin.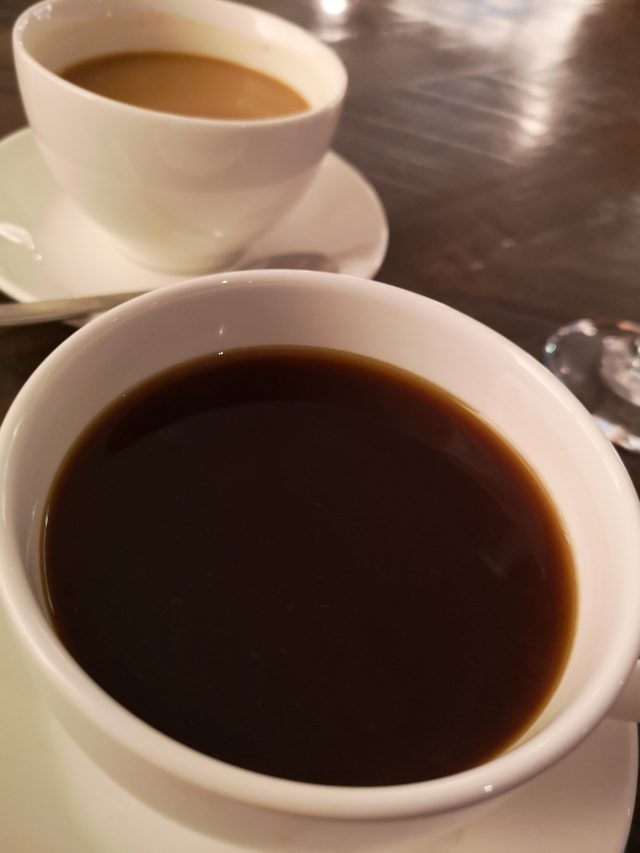 Still other venues roast their own beans and are students of an artisanal philosophy that moves beyond the coffea arabica and coffea robusta bean basics to a wide-world of esoteric coffees and the heady realm of the barista, the coffee expert who plies his or her trade from behind a glittering Italian espresso macchina worth as much as the addition I put on my house.
And while I enjoy the odd latte, espresso and cappuccino (and not because it sounds somewhat like my last name), I draw the line at the overly enthusiastic multi-syllabic orders—nonfat-mocha-frappa-misto-ventes—that take 10 seconds to blurt out. There are many of those around if that's the exhilarating juice you desire, but I stick with Juan Valdez's best flavours as simple and strong as I can get them, unadorned by sweeteners and cream.
Food fare and percolating discussion
The food in coffeehouses is of little concern for the die-hard java hound in search of a hot dose of the devil's cup. There are sweets and savouries here and there—a biscotti, a muffin, a croissant—but the real, the traditional, draw is the cup of joe, the fix, the black liquid lightning.
Yet, all of this is a brew for a percolating discussion. Local coffeehouses jazz up the Region's food culture with a jolt of energy balanced with a relaxed atmosphere that's perfect for casual conversation and friendly argument.

And maybe the odd kvetch about politicians.


banner image/By Bodleian Library, University of Oxford – Bodleian Library, University of Oxford, Public Domain, https://commons.wikimedia.org/w/index.php?curid=8343739