Cheese profile: Mountainoak Farmstead
Reading Time:
< 1
minute

Mountainoak's two-year-old Farmstead cheese is similar to Parmigiano-Reggiano in terms of texture — there's those incredibly satisfying "cheese crystals" (tyrosine, a natural phenomenon that takes place in Parms and Gouda cheeses and others).

Based in New Hamburg, Mountainoak's Farmstead, among other of its cheeses, has won awards at the Royal Agricultural Winter Fair and the British Empire Cheese Competition.

Overall, their cheeses continue to be winners.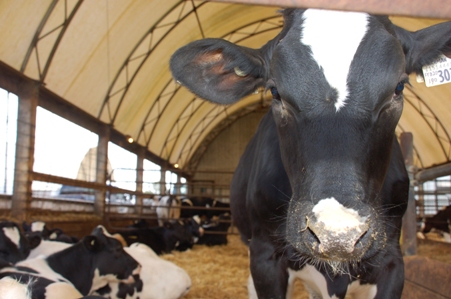 The Mountainoak Cheese website notes that the cheese has hints of butterscotch and caramel. I've found that all of their cheeses — made of Holstein milk from their farm — are superlative, and are a great local option that we can take advantage of.

Especially when we want to support local food businesses.

For more information about Mountainoak Cheese, click here.

[Banner image/Mountainoak Cheese]