Triple S: Saturday Sausage Special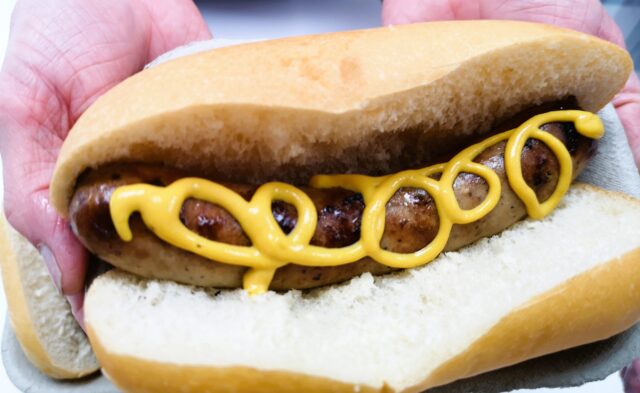 Reading Time:
< 1
minute

Some Saturday as you're heading out of Kitchener on Victoria Street North, and before you get to the light at Woolwich Street in Breslau, pop in to Dettweiler's, grab a sausage on a bun and munch some "Waterloo County" butchery history.
Unlike meat-processing giants Piller's and Schneiders, Dettweiler's Sausage remains a small family-run operation first appearing in 1935 when Isaiah Dettweiler started making sausages on the family farm south of Breslau.
The business, and a name change from Midway Meat Market to Dettweiler's, was passed down from son to son, and by the middle of the 1950s the sausage had hit its stride.
More at Waterloo Chronicle