Centopassi wine turfs the Mafiosi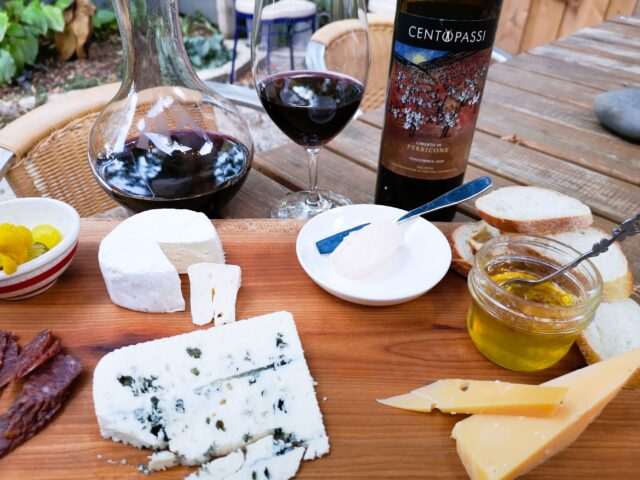 Reading Time:
4
minutes

I have some Sicilian in my DNA. And while I've not been to Sicily, I feel a certain draw to and curiosity about the Mediterranean's largest island. So, I eat and drink Sicily. Vicariously.

When I have an opportunity and find interesting wines from Sicily, I drink them with a thoughtful and reflective pause — I dream I'm in the small town, Racalmuto (Sister City to Hamilton), where my nonna Concetta was born.

It's an imaginative leap, to be sure, but one which is easy to do while gazing into a glass of red wine as heady, earthy aromas waft upward.

Recently, I made such an imaginative leap, sitting in the backyard with a small collection of cheese and salumi on a peaceful and warm late-summer evening.

It was while enjoying a 2017 Centopassi "Cimento di Perricone" (available at the LCBO).
It was of those ideal moments: relaxed and casual Alt-J radio on the outdoor speakers, a slight breeze. A gentle rustle of leaves from the trees above.

Serenity.

The moment with the wine only added to that relaxed feeling.

It was my first encounter with Perricone, an unusual and obscure varietal — and one of Sicily's oldest indigenous grapes, apparently — that is most often blended with the better-known Nero d'Avola.

On its own, however, this Perricone was deep red, I'd say nicely bodied (probably medium or just a bit beyond), with some fruitiness and just a gentle touch of pleasant spiciness.

I quite liked it.

The Centopassi Perricone for this wine grew on a plateau at about 400 metres above sea level in seven hectares of certified-organic Don Tomasso vineyard. The soil is impermeable clay, the grapes are native to Sicily, and the wines are grown organically.

But the wine has an even more interesting backstory which I found compelling.

Centopassi is an example, very recently in the very long history of the noble grape, of a winery that started cultivating land that was "rescued" and reclaimed from the Mafia who seized it nastily and illegally and let the properties, the land, and any buildings rot.

Centopassi's Cimento di Perricone is from a vineyard reclaimed from Giovanni Brusca, the brutal thug who, in 1992, assassinated judge and prosecuting magistrate Giovanni Falcone, a magistrate noted for prosecuting Mafiosi. (There were a number of other prosecutors, such as Paolo Borsellino, assassinated by the Mafia over a period in the same era.)

I wondered if that's, in part, where the name — "cimento" — came from: a challenge, a test, an ordeal? Or is the grape, on its hard, impermeable clay soil, just hard to grow?

The former, "the challenge," especially in the wine making is the reason, I've learned: besides what I would imagine are considerable safety risks when one involves oneself with anything that once involved the Cosa Nostra, working with Perricone is tetchy.

In his illuminating article of May, 2021, "Centopassi and the Perricone ordeal" in jancisrobinson.com, wine writer Walter Speller, having spoken to Centopassi winemaker-consultant, Giovanni Ascione, writes that Perricone is "difficult to grow and a challenge to ferment."

Speller's piece continues, "'We decided to plant the vineyard, because we wanted to honour the history of the terroir,' Ascione explained the choice of Sicily's most fickle variety. 'We wanted to take on the challenge'" (my emphasis).

Thanks to the Libera Terra organization, the Alto Belice Corleonese region, south of Palermo, now has vineyards growing grapes, including Perricone, for some delicious wines.

Terra Libera is dedicated to creating autonomous, cooperative farms that are "self-sufficient, stable, and that are able to create work places, thereby establishing a moral economic system based on legality, social justice and market," according to their website.

The co-op includes Placido Rizzotto, Pio La Torre and Rosario Livatino growing on dozens and dozens of reclaimed hectares of vineyards in the Sicilian provinces of Palermo, Trapani and Agrigento.

If you are familiar with one of the world's greatest films — Francis Ford Coppola's The Godfather — you will recognize the name Corleone. Vito Corleone and his family, in Mario Puzo's 1969 novel on which the movie was based, were fictional, of course. But the Corleonesi Mafiosi were real — and a ruthless, murderous, thuggish and evil gang.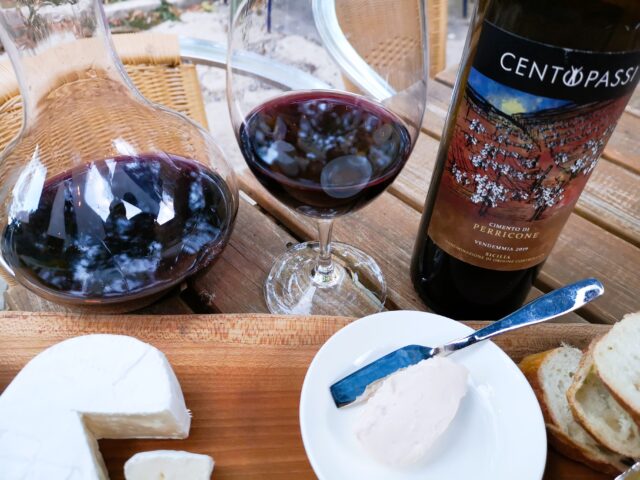 In another connecting movie note, "I Cento Passi," or "The Hundred Steps," is Marco Tullio Giordana's anti-Mafia film, made in 2000, depicting the life of Peppino Impastato, a political activist who opposed the Sicilian Mafia.

While I also sipped a Sicilian Pinot Grigio, a good, light-bodied wine with crispness, not a lot of sweet and a range of citrus and melon flavours, it was the Perricone that really set in motion a few moments of reflection.

That grapes and their wine could have such restorative power — playing a critical role in returning ill-gotten land, taken by mobsters, to its majesty for growing things like grapes (and other crops like wheat) that produce such good wine and helping farmers and rejuvenating the agrarian system — is, frankly, energizing and inspiring to me as someone who loves good, proper food and drink that has a social-justice foundation.

That's brilliant.

So, next time you pop a cork, do some research and see if there's a story behind the label. You might be truly rewarded — and inspired as you spend a bit of time reflecting peacefully with your glass.