Reading Time:
< 1
minute
Doubles are a Caribbean street food that fly under the radar: a few years ago, you wouldn't have been able to find them easily, but they've popped up in a several spots now.
While the origin story of doubles, very often a Trinidadian curry snack, is somewhat murky, its history is a rich and interesting one like most street food stories. Such dishes are delicious and need to be brought to the fore within the larger food culture.
"Doubles" is always plural – even if you are getting only one. Essentially a flatbread sandwich stuffed with a chickpea curry garnished with a tamarind or mango chutney, the grab-and-go has an Indo-Trinidadian origin.
Eaten for breakfast, lunch or a late-night snack, doubles is basically a sloppy, messy, delicious sandwich of two pieces of "bara" fried flatbread that barely holds in place chickpea curry.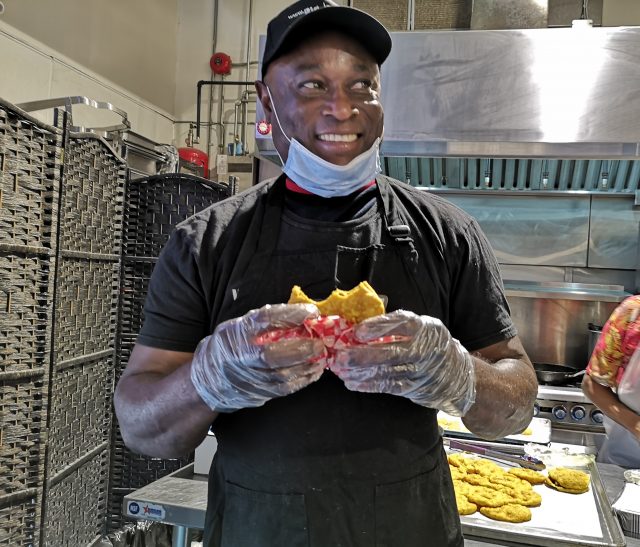 A cultural cross-over of Indian and West Indies cooking, credit for their creation is popularly given to Emamool Deen and Raheman Deen in Princes Town, Trinidad, sometime in the mid-1930s.
It's possible that doubles was inspired by the Indian dish chole bhatura, a dish I've shared in this column previously. At some point early in its evolution, a customer asked for a second piece of flatbread to top the chickpea ingredients – and the snack went "doubles."

For more about doubles, visit here.