Cellarman Ben Metcalf: cider house rules
Reading Time:
3
minutes
Because it's apple season, it's also cider season. As the apple harvest rolls in, the ciders get made. They are fresh, lively and spirited with complex flavours and a balance of sweet and dry.
While the harvest will last from now until the end of October, and perhaps a touch beyond, the next few months will see the season's freshest local ciders being made.

However, there are still some excellent ciders to sip right now. Here's a run-down of some of the ciders available at Arabella Park Beer Bar in Kitchener's Belmont Village, for instance.

A note … a warning … a caveat from Arabella: cider (and beer) availability can change quickly, so remember that if you're hoping to sample the ciders listed here you, in turn, may have to move fast too.
The restaurant has some delicious food (see an earlier story about Arabella chef Emily Schlieper, here), and an amazing selection of beer. Arabella cellarman Ben Metcalf says the range of cider flavours is considerable.
"There are four main cider producers I like to work with regularly. I think they make some of the best quality and imaginative ciders available," he says.
He points to Revel Cider Co. of Guelph and their Ostara with yarrow, a flowering perennial, that yields a flavour somewhere between liquorice and mint. There's some fennel in there too and a touch of stone fruit. The juice is from Twin Pines Orchards in Thedford, Ontario.
"The base cider for this is aged on golden plums," says Metcalf. "It's a series where they rotate what herb, botanical or other fruit they finish it with."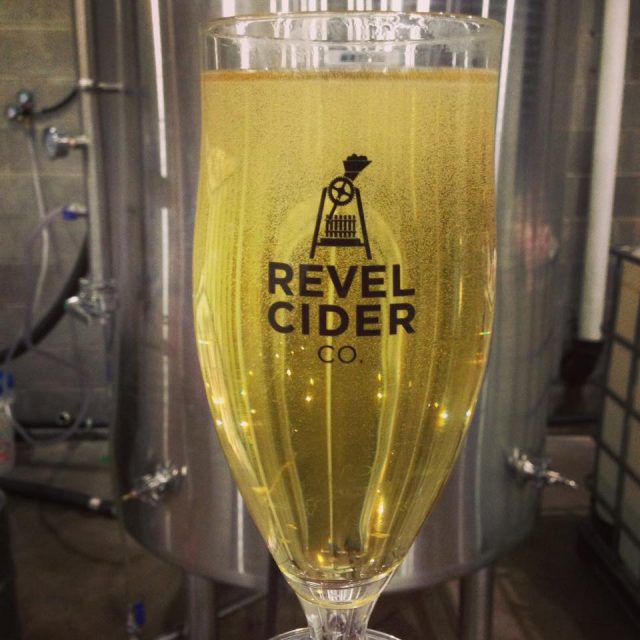 If you don't get to Arabella, it's worth the relatively quick journey south on Highway #6 to Flamborough and West Avenue Cider House. Metcalf says their "Thick as Thieves" cider is a blend of Bartlett pear (which is perry) and heritage apple cider.

"It's well-balanced with tropical fruits, good acidity, unfiltered, pasteurized and dry," Metcalf says. "They have their own orchard called Somerset Orchards and supply the cidery with those apples."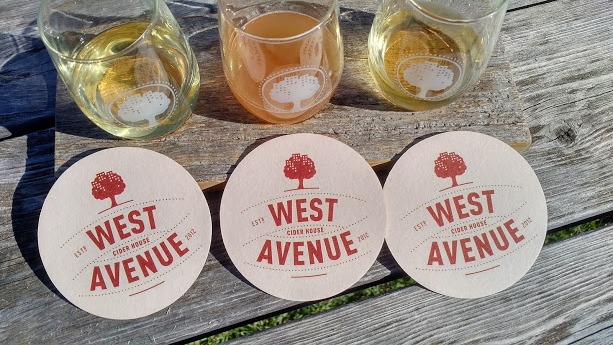 In St. Catharines, Garage D'or Ciders has a highly recognizable supplier: Martin's Family Fruit Farm of Waterloo. This is cider with peach, white miso and verjus, which is the juice of unripened grapes, to add a layer of sour.

"This is by far the most interesting cider in the fridge right now. Garage D'or is one of the smallest producers I like to carry, but they do some of the most imaginative beverages, often influenced by cocktails," according to Metcalf.

And with an inventive name like Garage D'or, could it be any other way?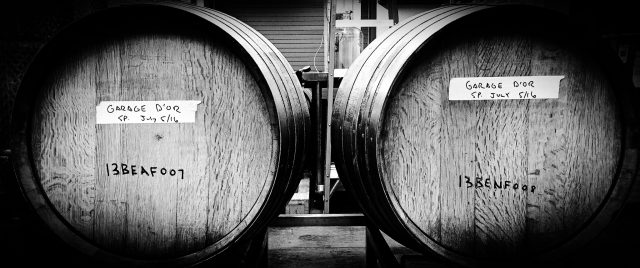 Finally, Metcalf points to Dundas's Steel Town Cider Co., drawing on its Hamilton steel-town proximity, and their flagship Session cider which is fermented with wild yeasts, oak barrel-aged for 12 months and unfiltered. It's brett-conditioned too, meaning a secondary fermentation.

"This is brut Champagne dry with citrus and wild flower that makes it crisp and clean," Metcalf says.
The ciders will change, but right now that's a list of some unique and quite local beverages for you to sample. Again, Arabella advises that you should gather ye ciders while ye may; they could be temporary, Metcalf says.

"With the heavily rotational nature of what we carry, there's no guarantee what you're looking for will be here for long."
[banner image "Apfelwein Alt Sachsenhausen," via Wikimedia Commons]