Hemlock smash burger's new venue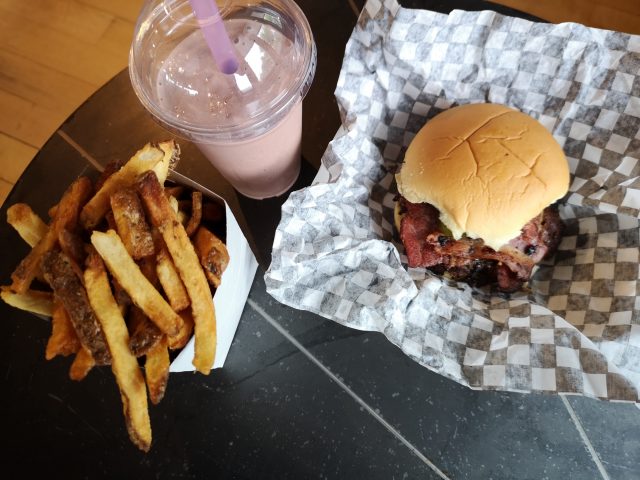 Reading Time:
< 1
minute
Hemlock Street Burger Bar, a tiny smash-burger joint appearing in 2018 near Wilfrid Laurier University, has shortened its name to the Hemlock Barn and expanded its footprint at 1217 Lobsinger Line in Waterloo.
When the pandemic's indoor-dining restrictions lift, Hemlock will be smashing burgers in 6,600 square feet rather than the tight 374-square-foot space of the original take-away restaurant.
Waterloo native and owner Josh Perovic says the new Hemlock, just around the corner from St. Jacobs Market, pays homage to the previous business, Kara's Market, which maintained the former Cedar Barn restaurant's century-old architecture.
"There was a building on Belmont we were interested in, but my realtor showed me Kara's and the Old Cedar Barn," Perovic says.
"I want to keep the character of the building — it's over 100 years old — but bring in some wood and darker colours."
To learn more about Perovic and Hemlock Barn, via Waterloo Chronicle, click here.