Reading Time:
2
minutes
I simply love rice, from rice and peas to risotto and everything in between. Rice dishes in Waterloo Region are just about everywhere you look.
Here are just three examples — or make your own.
Sticky rice, Wooden Boat Food Company
It's not always on the menu, so look for it: it's delicious.
The dish is glutinous or Thai sweet rice soaked overnight. It's strained and steamed for 30 minutes and lightly seasoned with salt and sugar. Pork shoulder is prepared as a confit in its own rendered fat with spices, ginger and onion.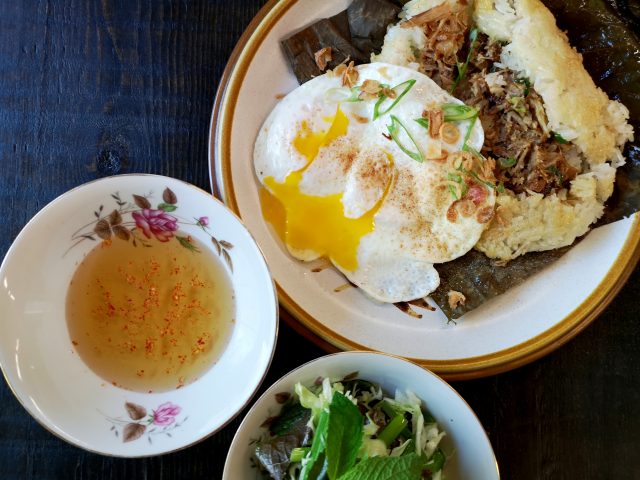 The aromatic lotus leaves are soaked overnight and then rinsed; a single layer of lightly packed cooked sticky rice and filling is added along with scallions and then more sticky rice. The combination is tightly wrapped in the lotus leaf and for serving it is steamed for about five minutes.

Street-style fried rice, Choun Kitchen
This is family. And very comforting. Choun makes a few rice dishes, including Jasmine rice fried with eggs, onions, garlic, carrots and bok choy.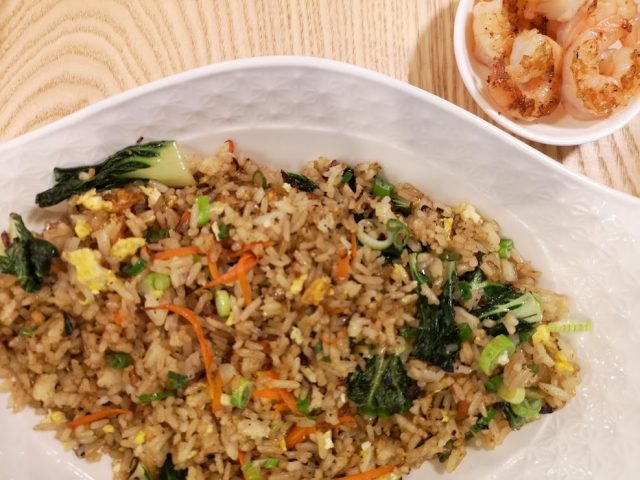 Sticky rice in lotus leaf, Cameron Seafood
On the regular menu, there are about a dozen rice dishes; for dim sum, however, there's sticky rice with pork wrapped in lotus leaf. It's a classic and always a favourite.
Of course, anytime you have some leftover rice, that's the best time to whip up your own fried rice dish (pictured in banner).

Open the fridge and explore!