Tuna ceviche at Argyle Arms
Reading Time:
< 1
minute

The refurbished Argyle Arms across from Riverside Park in Cambridge has been home to Scottish pubs, but it was also once Graystones, a beloved fine-dining restaurant owned by Carlo Berrini that had its heyday in the mid-1980s.
Current Argyle owner Kypp Saunders (Babylon Sisters and Sugar Run) has enlisted the services of chef Denis Hernandez and his "H86" culinary operations to give the Preston landmark new culinary life.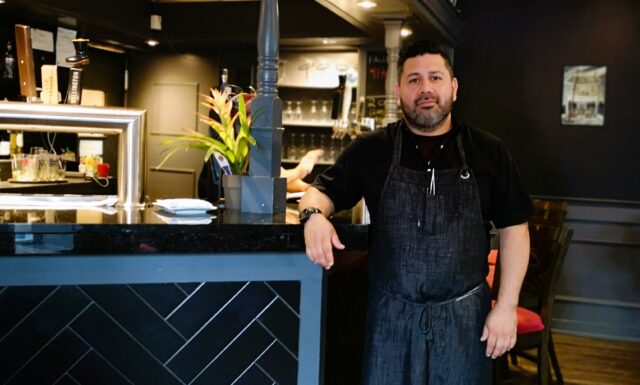 While I spotted a pepper mill the size of a porch baluster, there will be no Tournedos Rossini, Caesar salad prepared by a maître d' or crêpes Suzette flambéed from a guéridon trolley on his menu; Hernandez wants to expand the pub's customer base.
"How can we differentiate ourselves (from) traditional pub dishes so you're having a new experience?" he asks.

For more, visit Cambridge Times.