Six (6) random delicious dishes
Reading Time:
2
minutes

Here's a selection of six dishes from around the area. Pick one. Or six.

Support local!

Tortilla Espanola, La Lola Catering
Located in downtown Preston, Vanessa Stankiewicz and Miguel Pastor create Barcelona-inspired food. Their paella is very good as are their béchamel-based croquetas — but try tortilla Española, which Stankiewicz says is Spain's true national dish. Sip a nice vermouth with it.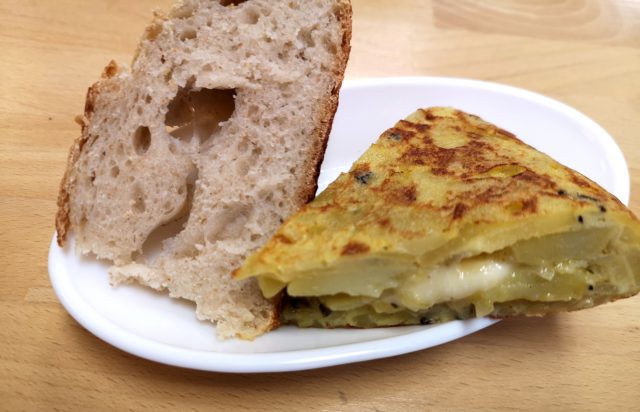 Reuben sandwich, Cambridge Restaurant
Chef-owner Josh Hayward revels in the delicious tradition of the diner, at the same time he goes to considerable effort to prepare foods from scratch – including this classic lunch-counter corned beef sandwich.

Duck confit, Artisanale French Country Cooking Guelph
There are few cooks in the region with Yasser Qahawish's passion for food and cooking along with his respect for ingredients and a deft hand with the techniques to cook them. Classic duck confit is just one example of French country cooking that resonates at Artisanale.

Pot de foie, Public Kitchen & Bar Kitchener
Public excels at creating small plates and sharing dishes. Ryan Murphy's pot de foie ("It's a very simple preparation," he says) captures an amazing silky creaminess.
Doubles, Big Jerk Smokehouse
Kevin Thomas is renowned for his Jamaican patties, but his doubles are darn good too: garlic, onion, cumin and turmeric in a yeasted dough.
Afternoon tea, Queen of Hearts Tea House
The elegance of crustless "tea sandwiches" such as watercress, egg, cucumber, salmon and curry-tinctured "Coronation" chicken salad.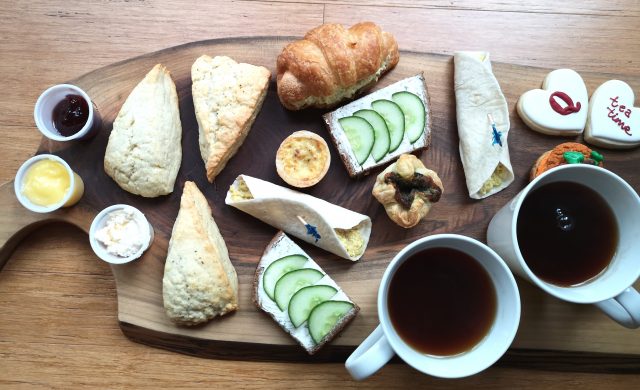 [banner image: duck confit, Artisanale/andrewcoppolino.com]