Food for "Days of the Dead"
Reading Time:
2
minutes
November 1 and 2 mark important days for people in Mexico, the Phillipines and many other countries that have a strong Roman Catholic influence. Known as dias de los muertos – "days of the dead" – the dates are both a solemn and festive occasion to celebrate loved ones who have died. And food plays an important role.
All Saints' Day and All Souls' Day are important dates in these cultures and are recognized with trips to cemeteries where chocolate and sugar skulls are presented and nibbled on as gifts to the dearly departed. Beverages such as tequila are also offered.
Smaller skulls are offered to deceased children, while larger and more intricate and decoratively elaborate skulls represent adults. In good pastry and candy fashion, the designs are usually not too scary, but maintain a lighter and sometimes humorous tone.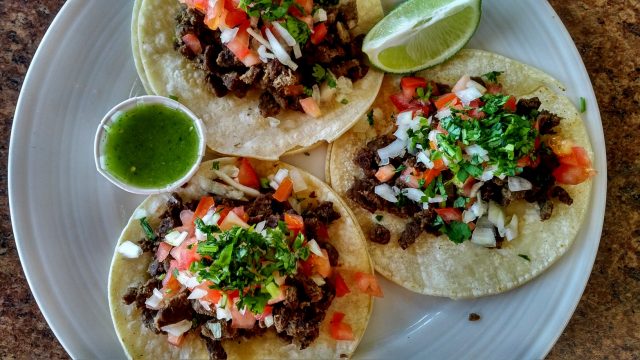 Of course, such a celebration is an ancient one that dates to pre-Columbian times (before Christopher Columbus's arrival in North America). Thousands of years ago, rituals that observed and celebrated the dead were part of these ancient cultures. Today in Mexico, the festival is a public holiday, though North American culture is more reluctant to spend much time acknowledging the deceased.
In Kitchener, while we don't have a lot of Mexican restaurants per se, we do have an excellent selection of Central American, Salvadoran and Filipino restaurants whose cultures share with us similar foods. So if you don't want to visit a cemetery, you can enjoy pupusas, tamales, chicharron, enchiladas and other traditional dishes.

There are several such venues, including Tres Chiles, Cactus Mexican Restaurant, Taco Farm with Syd and Hilda's Cocina, Pupuseria Latinos, La Flor de Izote, The Guanaquita, America Latina Grocery & Eatery and Latinoamerica Unida to name a few.

On the Days of the Dead, check out one of these businesses and toast the cultures that enrich our city with their delicious food, and at the same time you can pay homage to those who have gone before us.