Caribbean food for August heat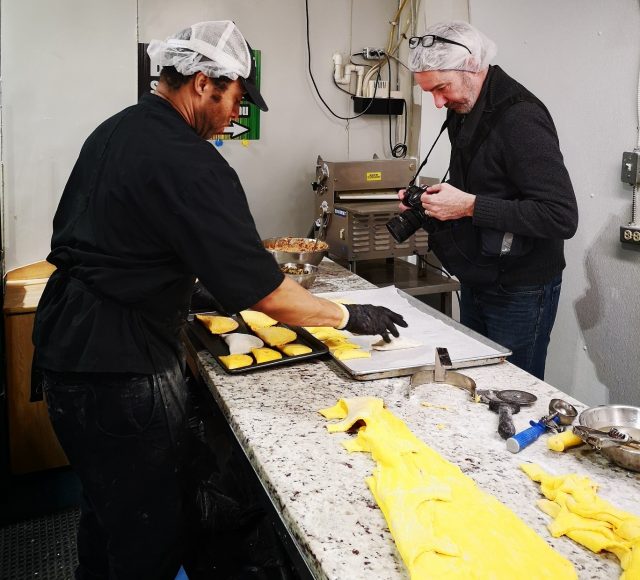 Reading Time:
2
minutes
We're going to get some more heat during the month of August. so here are some matching Caribbean flavours to explore.
Though there are many to choose from, here are three local choices for some treats from the islands.
Jamaican patties, Big Jerk Smokehouse
A satisfying munch combining veg, starch and protein, the street food belongs to a category of kindred foods. Go virtually anywhere in the world and you'll find a pastry pocket that is an edible envelope for the food it holds: Colombian empanadas, Venezuelan arepas, Cornish pasties and central and eastern European knishes, to name a few.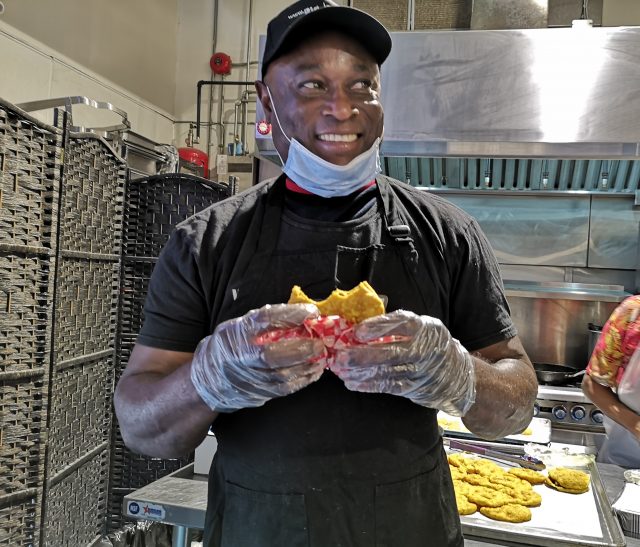 The patty is immensely popular in virtually all communities, including Waterloo Region. Kevin Thomas, who makes 2,000 or more of them each week at his 2,500 sq.-ft. commercial kitchen on Dumart Place in Bridgeport, calls them a delicious meat pie.
"In Jamaica, it's our number one grab-and-go food. It's right up there with jerk chicken and ackee and saltfish. It's high up on the list," says Thomas who owns and operates Big Jerk Smokehouse.
Doubles, Ellison's Bistro
Elvis Ellison's doubles are inspired by more than his Jamaican background; his cooking at Ellison's Bistro on Charles Street draws on wider Caribbean cuisine.
"I don't like thinking, 'this is just from Jamaica.' The doubles I make are Trinidadian, but I make them in my own version," he says.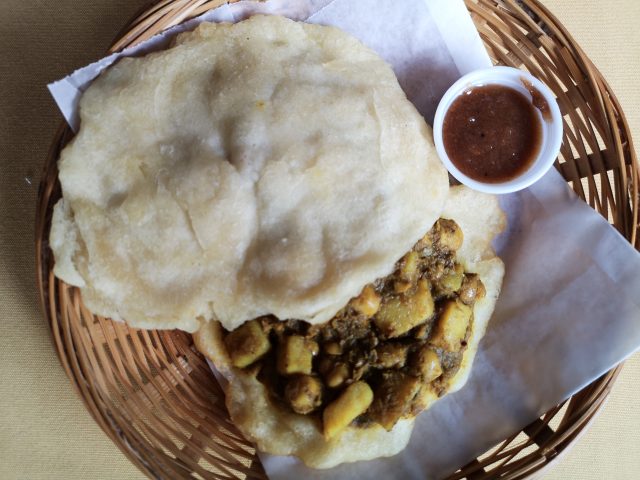 A wheat flour makes the dough, and it's shallow-fried, says Ellison. He spices them differently but still includes a tamarind chutney, which he makes in-house.

He uses the term "achar" in association with chutney, a condiment that has wide variety and international usage. "In different countries there can be a lot of different ingredients."
A foundational ingredient for Ellison's doubles is hot chile peppers. "It's Scotch Bonnet. Always. You can't go wrong with it."

Goat Curry, J & K Caribbean Cuisine
A relative new-comer to the scene, J & K opened a relatively large new venue on Weber Street at Montgomery in Kitchener.

There are daily specials, including what was a magically delicious tender and moist goat curry with rice and peas and some, well, excellent coleslaw.
[Banner image: Big Jerk Kevin Thomas making patties/andrewcoppolino.com]