Sugbo for Filipino pastries
Reading Time:
< 1
minute
When they arrived in Montreal from the Philippines in the winter of 2016, Joanna and Jamie Undag were welcomed with a frosty surprise.
"Our first winter was terrible," Jamie says, adding that a cousin from California supplied her with a winter coat, but it was too light.
"We didn't expect it would be -40 C, and we weren't prepared for the cold. I even got a nosebleed while waiting for the bus."
They've since warmed up to Canadian winters: first, by moving to the slightly more moderate climes of Waterloo Region; second, by firing up the ovens of their baking venture, Sugbo Cakes and Pastries.
Located in a small commercial plaza on Weber Street in Waterloo, Sugbo shares kitchen space with Gayuma Catering, who have helped them establish their business.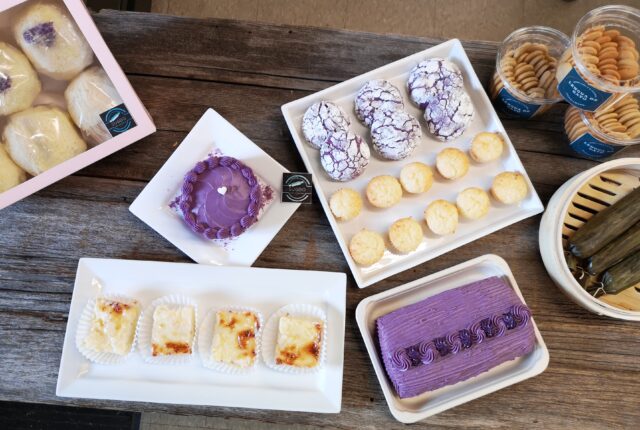 Both sisters trained and worked as nurses, but they're currently taking on their baking business full-time. "We want to give it our best and have no regrets," says Jamie.
When asked about revenues, they both laugh.
"We're getting there, step by step," adds Joanna.
The Undags' love of baking started at home, and they've brought their grandmothers' recipes to the commercial kitchen.
"We followed our mother's mother for the pastry and our father's mother for the breads and savoury baking," she says.

For more, please visit Waterloo Chronicle.