Eat Canada on Food Day Canada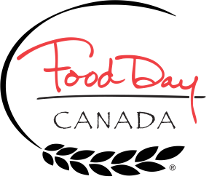 Reading Time:
2
minutes
The University of Guelph's (and Canada's) food laureate, Anita Stewart, is challenging everyone who likes good — and Canadian — food to "eat Canada" and celebrate that fact on August 3.

That's because it's Food Day Canada, and Stewart wants you to select foods grown and raised in Canada whenever and wherever you gather to eat tomorrow.

"The food life in Canada has grown tremendously since we began this event, but at the end of the day, that food life really still exists in our kitchens," Stewart says.
Stewart founded the annual event 16 years ago, but she's made the focus of the day her life's work which began in the dire circumstances of the 2003 "mad cow" scare that closed U.S borders to Canadian beef. She took action to help mitigate damage to farmers and economies and raise greater awareness about Canadian food.
It's a day she says for Canadians to celebrate Canadian food, recipes, ingredients and production; to reflect on what makes Canadian-grown food special: our farmers and fishers, talented chefs, food researchers and, most of all, our home cooks.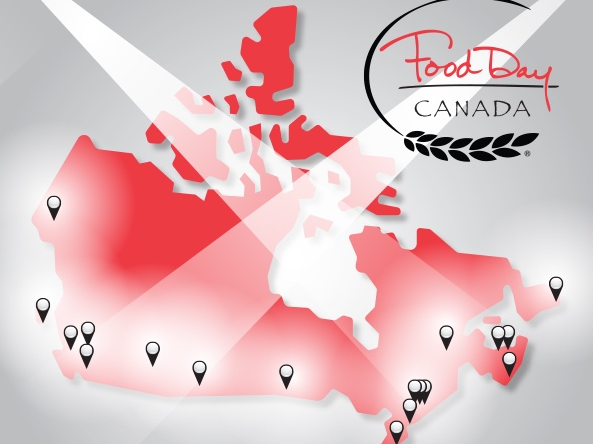 What's the ask for you? Go buy Canadian ingredients and cook them and eat them with family and friends — and be mindful and celebrate the occasion. Not just on one day but all days.
"These days, you can get all kinds of things at farmers' markets, from fresh produce, to water buffalo short ribs to locally-grown tree nuts. That's really a reflection of how the local food movement has grown. Canadians want to eat what's grown close to home," Stewart says.
If you want to eat Canada at a restaurant, there are several in Waterloo Region and Wellington and Perth counties that are focussing their menus on Canadian ingredients. Here's a list of some of the venues to check out. Stewart says they care about Canadian food and ingredients and "walk the talk:"
Rich Uncle Tavern, Kitchener
La Fontana, Elora
Borealis, Guelph and Kitchener
Langdon Hall, Cambridge
The Bauer Kitchen, Waterloo
The Elora Mill, Elora
Cambridge Mill, Cambridge
Park Grocery, Guelph
Savoy Culinary, Fergus
Red Rabbit, Stratford
Miijidaa, Guelph
The Bruce Hotel, Stratford
Graffiti Market, Kitchener
Harmony Lunch, Waterloo
Proof Kitchen and Lounge, Waterloo
Marbles, Waterloo
Scozia, Fergus
Taco Farm Co., Waterloo
Mercer Hall, Stratford
So on Saturday, eat Canada, wherever you are. Post photos of your Canadian-grown meals using the #FoodDayCanada hashtag on Facebook, Instagram and Twitter, and follow the @fooddaycanada social media feeds. And watch the map too.

The day is for good food fun, but it's also important to our economies and our communities, adds Stewart.
"The goal of eating from our own backyards — whether locally, regionally or nationally — is extraordinarily important to the future of Canada and to our local growers."