Crafty Ramen DTK set to open
Reading Time:
3
minutes
Downtown Kitchener's west end "Innovation District" just got a lot more delicious.

A popular Guelph noodle house — Crafty Ramen — is about to open at King and Water streets in the core, and owner Jared Ferrall is anxious to start selling noodles.
"We're really happy to finally be in the location and adding to the food scene that continues to evolve in Kitchener," Ferrall says.
Expanded capacity; more creativity
After navigating a building issue or two that almost derailed efforts to set up shop, Crafty Ramen is slated to open the new location on October 17, the restaurant build-out gods willing.

The popular Guelph location, a tiny 500 sq.-ft. venue, that's often packed to capacity, captures the essence of a classic and small ramen joint in Japan and is really the epicentre of ramen in Waterloo Region and Wellington County.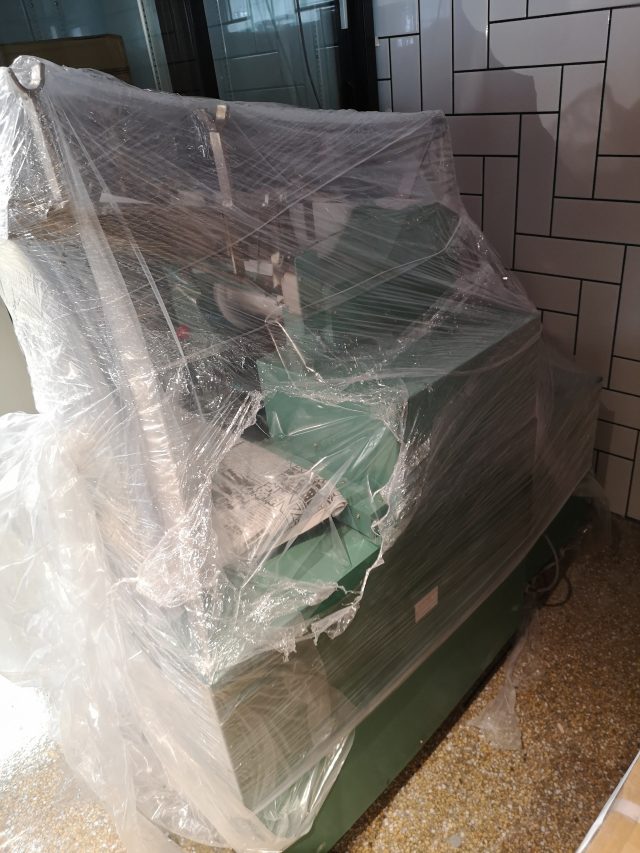 Located at the refurbished Eaton Lofts building in the space that was once the popular Cafe Gallery Bolero (which closed in late 2010 and is now Bolero Pizza and Pasta House upstairs at the Kitchener Market), the Kitchener Crafty Ramen will seat about 60 people and is outfitted with the kitchen-design space and equipment that will give Ferrall (and wife Miki) a wider scope to what they are able to do with their cooking.
My original profile of Guelph Crafty Ramen is here.
The 60 seats includes communal tables, a small private dining area, a series of stools in a couple of spots looking into the noodle prep area and in front of the line. Staff in the new kitchen are currently working on recipes and prepping ingredients and will have expanded capacity to create a wider range of dishes. There will be a good selection of craft beers as well, according to Ferrall.
"The new location has all kinds of new toys for us to play with in the kitchen, so it's going to influence our menu in more ways then I can predict, including more snacks as well as locally influenced bowls," Ferrall says.
Crafty and cunning design features
If you're familiar with the Guelph Crafty Ramen, you'll recognize some of the design features, such as large white subway tiles and some woodwork that carries the personality of the original location into DTK.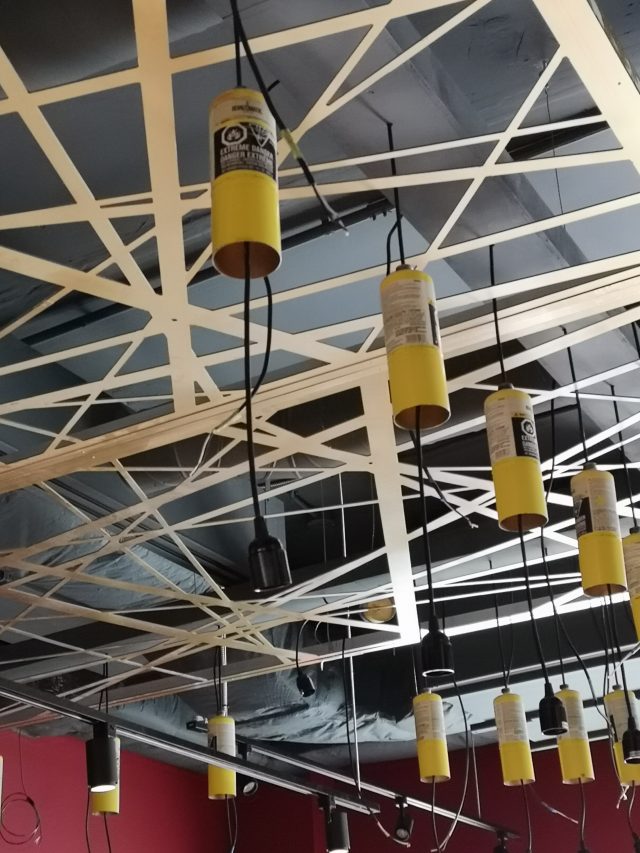 New and funky — and perhaps even crafty — is an "origami" motif you'll spot, as well as a bit of industrial design cunning that sees empty Bernzomatic propane cylinders, once used to char Crafty's chashu pork, as light fixtures. Designer Johnny Sihra brought the concept to life.
Once up and running, and with design and food features, Crafty Ramen Kitchener will add an entirely new dimension to the food and restaurant scene, adds Ferrall.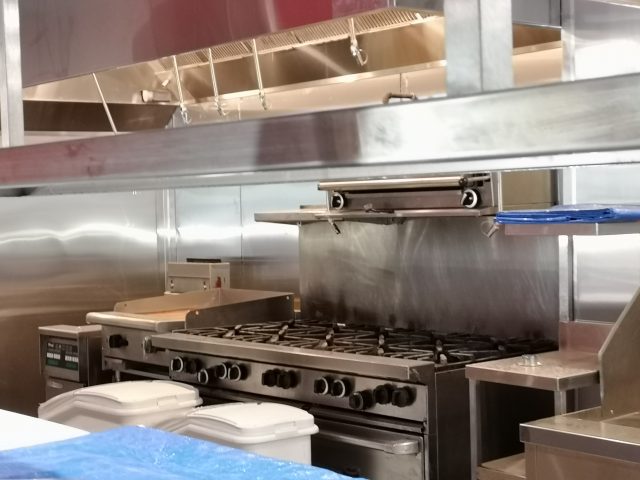 "We are extremely excited to be opening in DTK," he says. "We really believe that the 519 is where it's at right now, and we're stoked to be a part of it."