TWH Social: new menu, new approach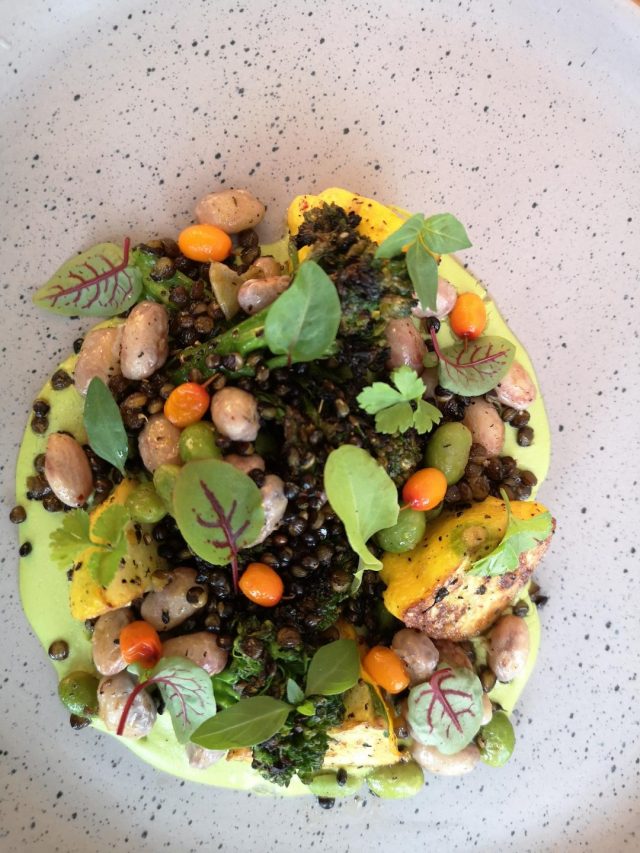 Reading Time:
4
minutes

After the pandemic closure, TWH Social Bar & Bistro at the Walper Hotel is open and back at work with a new menu and a new approach: it's all about the seasons and care for local ingredients.

The menu has a half-dozen starters, five mains and then three handhelds which includes a black bean and beet veggie burger. There are additional sides of fries, including yam fries with chipotle-lime aioli, and foraged mushrooms.

Chef Grant Holdbrook has selected Ocean Wise seafood products and Fogo Island Fish products as the kitchen seeks FeastON designation, a certification that recognizes a commitment to sourcing Ontario-grown and Ontario-made food and beverage. That, of course, is a good thing.

The initiative and re-visioning of the menu was in the works before the pandemic hit: they maintained their focus and kept working on the project during the closure and have hit the ground running with their summer re-opening.

"This is really ingredient driven," Holdbrook says of the menu and the kitchen's focus. "When we look at new menu items, we look at what's in season and try to follow that as closely as we can."

Pictured above, the "Summer Harvest" dish, for instance, captures that focus, according to Holdbrook. It's basically as many late-summer ingredients that they can get on a plate, inspired by what's coming out of the ground right now.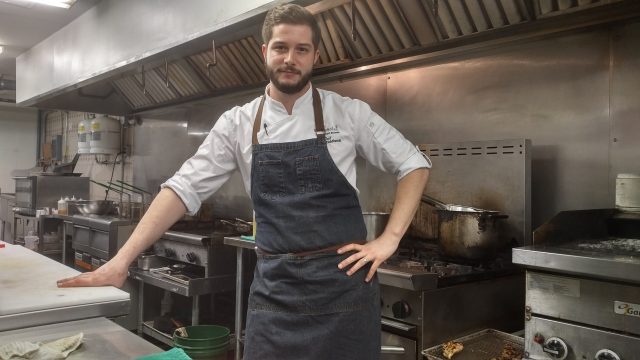 A foundation of sweet-pea purée holds a harvest of vegetables and a legume. Beluga lentils, some of which have been crisped for texture, sit alongside the unusual but delicious seabuckthorn berries, given a sweet-honey pickle, which contribute a marked pop of acidity to the dish.

Sorrel, spinach and cilantro brighten and garnish patty pan squash (sous vide then roasted), and broccolini, which is given an earthy bit of char, adds a pleasant grassy flavour.

"It just says summer on a plate," Holdbrook notes. "It's a real texture dish." It is indeed a multi-layered and complex plate of food that includes romano beans too.
More than notable is the Fogo Island Fish crab appetizer: it's superlatively fresh tasting and lusciousness, with a balanced sweetness. (It's the best crab dish I have had in a long time.)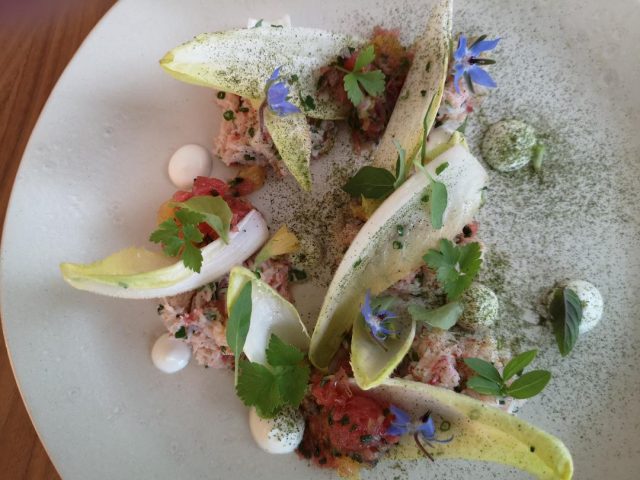 I've written about Fogo Island Fish products elsewhere, and Holdbrook is extremely happy with the crab, a sustainable Ocean Wise product that is fished by family fishers on day boats. The crab is flash frozen the same day ensuring hitherto unknown freshness.

"It's always very, very consistently good," he says of the Fogo crab and their cod. The dish revisits a previous dish Holdbrook has made, but it benefits from a touch of Belgian endive bitterness moderated by a citrus relish, the former being a nice little scoop with which to eat the crab.

Lime-leaf powder adds a bright aroma to the dish with summer herbs as garnish, including parsley and borage flowers, an ancient herb with "hairy" leaves and a slight cucumber flavour.
There are dumplings, too. Potatoes are baked on salt and are riced for fluffiness even before Ricotta and Parmesan cheese and lemon are folded in with some brown butter. Sous vide radish is glazed in butter. "It's another of our vegetarian-focussed dishes," Holdbrook says. The dumplings are creamy smooth and light inside.
While the number of menu items is slightly reduced from before the close-down, there is still good choice. Wines and beers are sourced primarily from Ontario as part of the move to become Feast On certified.

Otherwise, regarding our concern with indoor dining, the space available to the restaurant, both in the kitchen and dining room, makes distancing and safety protocols easy for TWH to achieve.

I think the sustainable seafood features on the TWH menu, the prominence of the remarkable crab and cod from Fogo Island Fish are important to a well-thought out menu. "We're looking at adding their squid this fall. We're always looking at the season and the ingredients we have available to us," says Holdbrook.

On the horizon, and depending on business returning to pre-Covid levels, Holdbrook is looking toward creating small tasting menus. They will be reservation-based and offered on a specific day of the week, likely Friday. "We're taking it one step at a time to get there," he says.

In fact, weddings, an important part of Walper business and their upstairs kitchen, are looking at tasting menu options for 50 people with seven courses and wine pairings. "That's a new interest we're seeing, and we want to modify and adopt that downstairs at TWH too," he says.

Is the return to a busy kitchen welcomed by staff? Holdbrook says yes and that this has been a work in progress that they have been looking forward too since November and December of last year. "With this approach, we had hoped to launch a spring menu this past April. That was exciting, but then everything went on hold."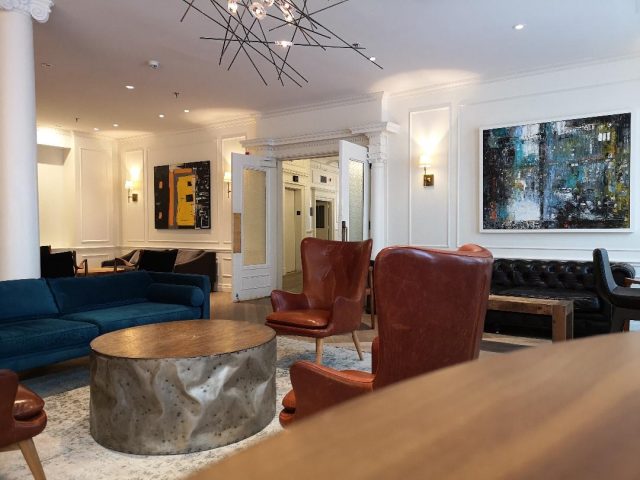 So far, the menu has been well received, he says. "Being able to tell a story about these great products on the menu is a huge bonus for our guests. And us too."

"We're pushing the envelope on the direction we're going with our food and cooking," Holdbrook adds. And that has gotten a response that has energized the restaurant — energy being precisely an important component necessary for our dining scene at this stage. It's what cooks and guests alike thrive on, he says with a laugh.

"Last Saturday we were surprised to get 50 covers in the dining room — safely distanced — and that was pretty refreshing to be honest."

TWH Social is currently open Wednesday to Saturday beginning at 5 p.m. As occupancy in the hotel continues to grow, the Walper will review and adjust accordingly.

As always in these times … stay tuned for developments.