Todd Clarmo: trying to move ahead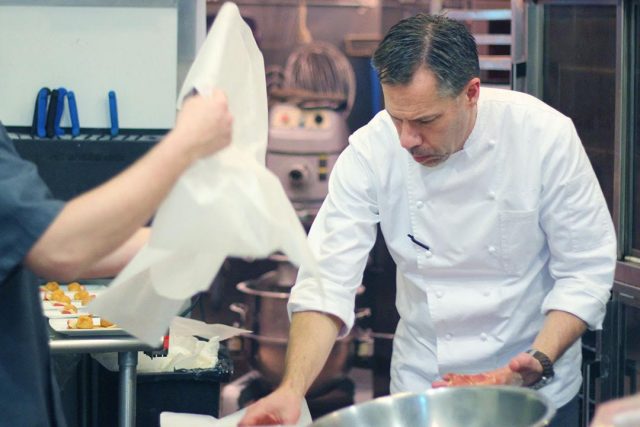 Reading Time:
3
minutes
The Charcoal Group and its several restaurants have long been leaders in the food industry across Waterloo Region, and it has recently grown into Guelph, Barrie and Toronto with its popular Beertown brand.

But it also has shown leadership in a much more sombre form: temporarily closing down all of its restaurants.

Completely.

Last week, the Group gave notice to its staff and then through social media announced that it was shutting down to reduce exposure between people and increase social and physical distance.

No take-out. No delivery. It was a big step, but the Group said it was the right thing to do.

It's a big company, and the decision taken was not taken lightly, of course: it resulted in many people being laid off.

For corporate executive chef Todd Clarmo, there was an effort to maintain at least a semblance of normal — if not an isolated one. Earlier this week, he visited The Bauer Kitchen to check out the shuttered restaurant and do some menu work before things went dark.

We spoke with him via telephone.

*****

andrewcoppolino.com: What's happening at Charcoal Group since the temporary closure?
Todd Clarmo: We've actually been doing a lot since we closed last week. We de-commissioned the kitchens, and the chefs have been cleaning fridges and organizing dry stores and writing out some action plans for what they and their sous chefs can do at some point ahead.

That actually sounds like it would difficult, psychologically, mentally.
Clarmo: It's heavy. Every day seems like three days. Every week seems like a month. It just drags. It's only just over a week, but it's a weird thing.

Are they still in the kitchen now?
Clarmo: No, some are working at home. Tuesday [March 24] was the last day they were in the kitchen.

What's happening at your home? Is the change nice at all?
Clarmo: Yes, the family is all here. I think we'll do some re-painting. I think that is happening in many households in Canada right now!

With a lot of time spent in restaurant kitchens, is it a chance for a bit of fresh perspective?
Clarmo: It's nice to be working from home. It's quiet and calm compared to a restaurant kitchen.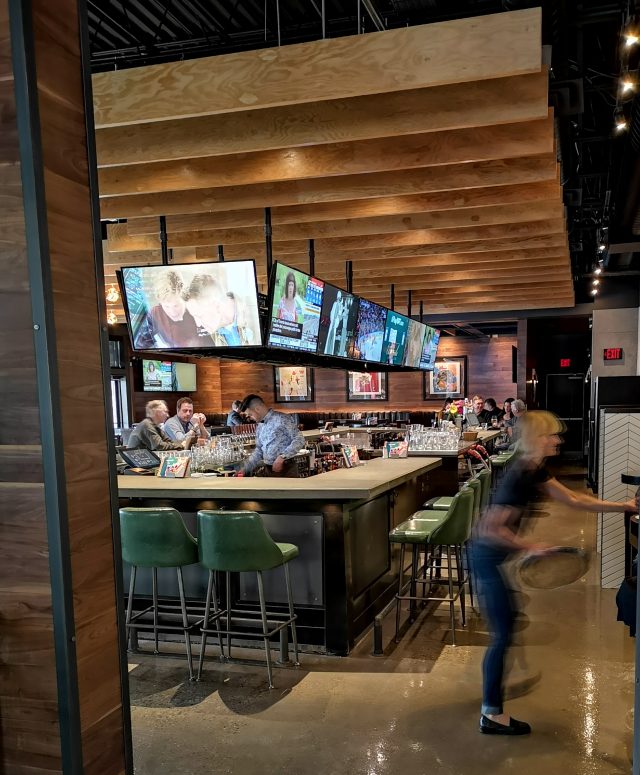 Otherwise, what are you doing during this down time?
Clarmo: For me, it's a break that allows me to focus on the spring and summer menus. I know it sounds odd, but the timing is good. Up until this happened, I'd been making notes on menus. Now, I can go through all the menus of all the restaurants and get a better view of what we can change. I will test out some ideas in my kitchen at home.

So, there is something of a silver lining? Fair to say?
Clarmo: Yeah, when we do get ready to open up again, we'll be well prepared. We'll do the dishes as features and then launch them quickly.

What do think is going to happen ahead?
Clarmo: Our understanding of this changes every day, but we're trying to move forward as we can. It's going to be tough on the industry if it goes several quarters. It will be shocking. It's not like SARS. I was at Auberge du Pommier at that time. We made it through but many restaurants didn't.

This is much worse.
Clarmo: It is. I'm thinking about our staff. I hope they can hang in there.
[Image/Charcoal Group]