The Wednesday Word is … focaccia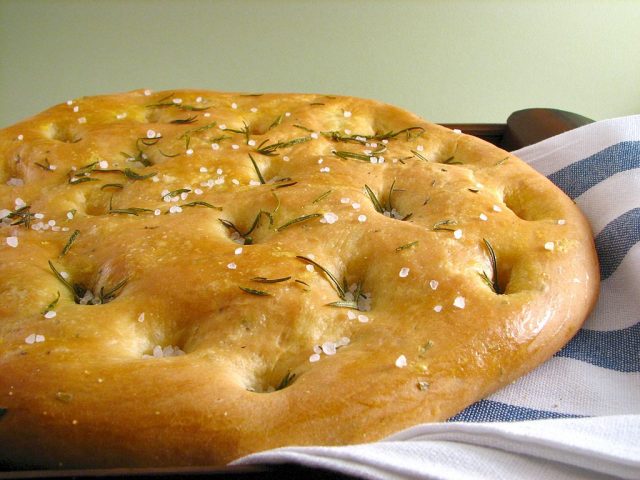 Reading Time:
< 1
minute
Focaccia [foh-KAH-chyah]
In a world of flatbreads — Persian, Indian, Salvadoran — surely the focaccia is among the tastiest, especially with its rosemary accenting.
The pizza-like dough, thick and airy, gets a good dose of olive oil and salt that settle into rows of finger-made depressions before it gets baked.

Liguria, whose coast is the Italian Riviera in the northwest of the country, is a strong contender for where the bread originated; it's also a place where pizza might be also called focaccia.

This now artisanal and "crafted" bread was once considered quite humble and has been described as one of "the nourishing basic dishes of a poor and isolated population." But that is harsh.

It might be classified as a "hearth cake" — the word focaccia likely deriving from the Latin word "focus" or "hearth."

It's likely related to the wonderful fougasse of Provencal.

Several restaurants in Waterloo Region serve a form of focaccia: most recently, the flatbread is part of an upcoming "Because of Covid-19 Dinner Club" take-away set-menu at King Street Trio in uptown Waterloo.

It's served with whipped ricotta, which sounds delightful.
[Image: Parkerman & Christie, via https://commons.wikimedia.org/wiki/File:Rosemary_Focaccia.jpg]