That "exotic oddity" … pizza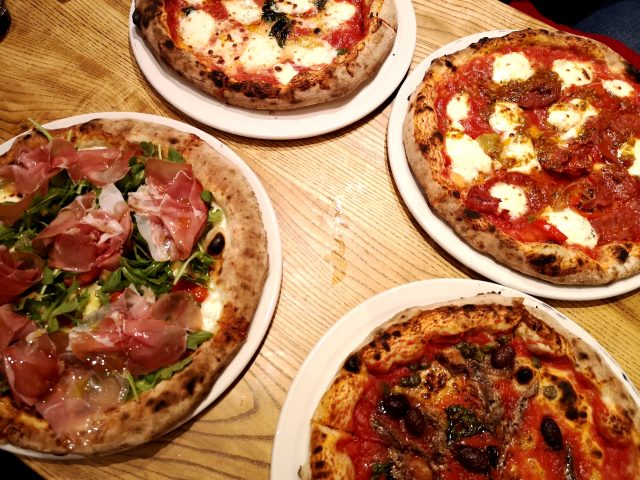 Reading Time:
< 1
minute
In 1860, in Napoli no less, "pizza cake," as it was termed, was also described as an oddity. Apparently, the Neapolitan delicacy is only "made and eaten between sunset and two or three in the morning."

It must be baked in five minutes and possess an "orthodox crispness."

You can get a full sense of how the appearance of the pie was reported by the newspapers of the time.

Thanks to friend and colleague Mark Morton for passing this along, via newspapers.com.
[Banner image, La Cucina pizzas/andrewcoppolino.com]