Three dishes to take into the weekend
Reading Time:
2
minutes

It's the middle of October, and while the weather might be unseasonably warm at the moment, there's some grey and rainy conditions lurking. And always ready to pounce.

Here are three dishes to keep the weather at bay.

Cornish pasty, British Pride Cambridge
"Pasties are sold everywhere in the U.K.," according to owner Tony Armstrong, and British Pride makes six delicious and filling ones: traditional ground beef with turnip, potato and onion; diced steak; corned beef; curry; and a cheese and onion pasty with leek.
A pastry that holds meat and vegetables inside, the pasty has a disputed origin, adds Armstrong. "The Cornish think they were the first to bring the pasty to the table, and in Devon they think that too," he says.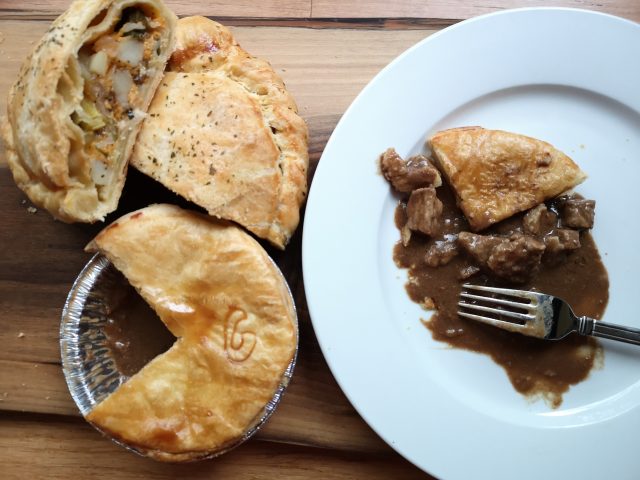 The story, he says, is one of the tin mines. "The reason the vegetables are in there is because they were cheap, usually turnip, potato and onion that you grew in your garden. After the World War II, there wasn't much meat so that was added later."
***
Kabobs, Chopan Kabob Kitchener
The family at Chopan and the food they cook adds an important—and delicious—layer of flavour to the neighbourhood and the city. That's what makes this country great.
Afghani dishes include a delicious fried pumpkin and masala sauce, beef chaplee, bolani (a stuffed dough) and kabulee palao, a delicious version of pilaf that includes grilled carrots and raisins.

Firnee pudding is an Afghani dessert with cardamom and pistachio. Prices at Chopan Kabob range from $6-$22.

"The food is mostly Afghani," says Jamali, "but we have a few Indian dishes. We advertise that because people recognize Indian food."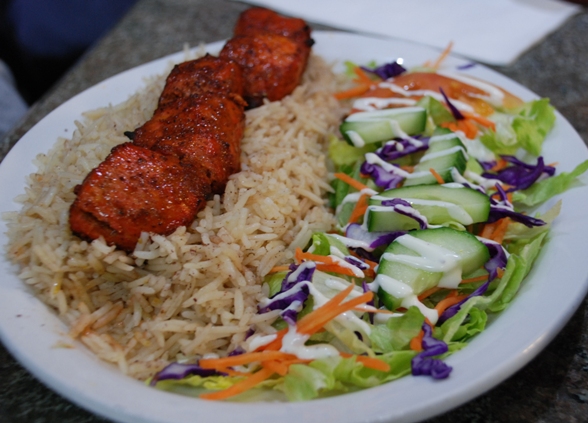 However, the Afghani mantoo (pictured in banner) is among my favourites: its origin is uncertain, but it is popular in central and western Asia and the Caucasus. When Mongolians conquered Afghanistan centuries ago, this dish came with them, according to Jamali.

"It's not traditionally Afghani, but the Afghanis changed it a little bit."
***
Dosa, Shiri's Kitchen Waterloo
While we generally know pakoras and masalas, samosas and biryanis, the dosa is less familiar. The former dishes, for the most part, are from more northern areas of India; the latter, from the south—regions that include Chennai, Kerala and Hyderabad.
Wherever they're from, dosas are delicious, and that includes Shiri Madireddy's version at Shiri's Kitchen, primarily a catering facility with a bit of a store front for take-away.