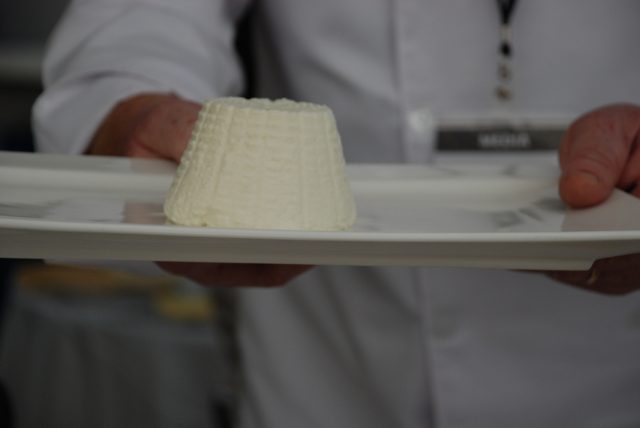 Reading Time:
2
minutes
Because it doesn't use a bacterial culture or rennet (an enzyme), ricotta cheese is technically a "dairy product," but it's still darn good.

Its rich, creamy texture with just a slight graininess is finer than cottage cheese, but fresh ricotta is also slightly sweeter and much more tasty. And, with a bit of practice, it's fairly easy to make at home. The only real equipment you need is a thermometer.
The story goes that Italian ricotta was made in order to use up the whey that was produced when making cheese (ricotta essentially means "re-cooked"). Cheesemakers heat the whey and then add acid; this causes milk proteins to clump together and form into white curds. You can do basically the same thing at home with a few ingredients and a bit of time.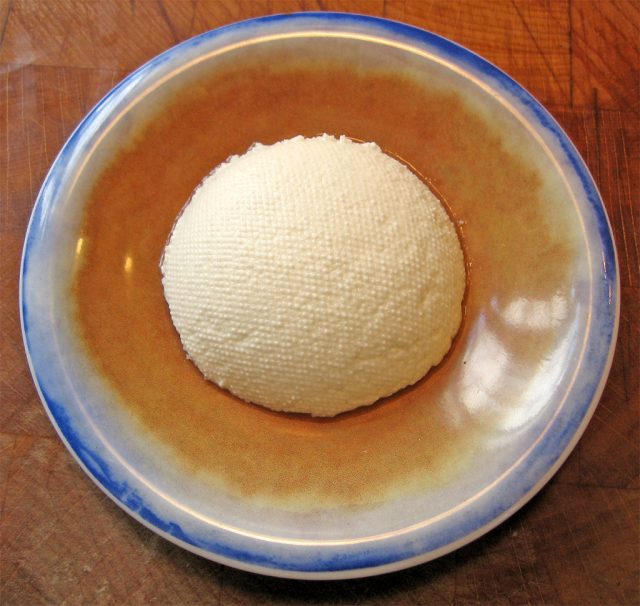 Into a large pot, pour 8 cups of whole milk. Add 1/3 of a cup of fresh lemon juice and stir gently for a few minutes. Place the pot over low heat and bring the liquid to a simmer, about 175-degrees Fahrenheit. Raise the heat to medium and carefully bring the temperature to 205-degrees F. Remove from the heat and let the liquid sit for 10-15 minutes while the curds form.

Remove the curds with a slotted spoon and strain into a bowl through a fine-meshed sieve and cheesecloth or good quality paper towels. Let it drain for about 10 minutes. More or less time draining will produce thinner or thicker ricotta.
Thinner ricotta can be served warm with a few flecks of finishing salt, a drizzle of honey and some fruit. Thicker ricotta can be used for stuffing cannoli or ravioli.

Fresh ricotta can be stored in the refrigerator for five days.