Funding for WR tourism businesses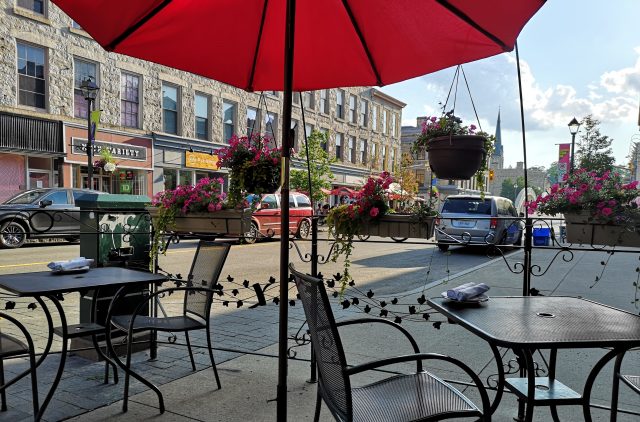 Reading Time:
2
minutes

[from a recent press release]
Tourism businesses in Waterloo Region can now apply for special funding to help offset the cost of health and safety protocols or renovations and equipment to help facilitate physical distancing measures.
The Tourism Adaptation and Recovery Program (TARP) Part 2 is designed to help businesses and not-for-profits in the tourism and hospitality sector by supporting adaptation and re-opening costs incurred because of the COVID-19 pandemic.

To be administered and implemented by Explore Waterloo Region, the program is funded by the Region of Waterloo and the local municipalities of Cambridge, Waterloo, Kitchener and the Township of Woolwich.
Applications for the second round of this program, which will provide up to $5,000 to eligible businesses, will be accepted until May 21st.
"We have all been hit hard by the COVID-19 pandemic, but it has been particularly devastating to the tourism and hospitality sector," says Minto Schneider, Chief Executive Officer of Explore Waterloo Region.

"Many attractions have been unable to open, restaurants have been closed and opened and then closed again, hotels are suffering from the lack of travel. But we are going to get through this, and when we are permitted to start re-opening, a lot of these hard hit businesses will need some help to ensure they can meet safety measures that will keep their customers and their staff safe."
The TARP 2 fund is open to small- and medium-sized tourism related businesses based in Waterloo Region.
Successful applicants will be chosen by a selection committee using a criteria-based model that includes tourism-related job creation, jobs maintained, long-term sustainability, matching funds and capacity to execute the project.
"We want to do as much as we can to help tourism businesses safely re-open or remain open," says Schneider.

"Tourism is an important industry in Waterloo Region, and we look forward to the day when we can once again open our arms and welcome visitors from other areas. And when that day arrives, we want them to know that Waterloo Region did all that we could to be a proactive and prepared destination that cares about their experience and wants to keep them safe."
Applications for TARP 2 funding can be found here.
For more information, please visit explorewaterlooregion.com. Connect with Explore Waterloo Region on social media; Like it on Facebook and Follow on Twitter @ExploreWR and Instagram @explorewaterlooregion.