Dining out: "the letter J is for …"
Reading Time:
2
minutes

This post for a few dining out selections is brought to you by the letter "J."

That includes dishes by J & K Caribbean Cuisine, Jack's Restaurant and JLB: Janet Lynn's Bistro 1985.
*****



J & K Caribbean Cuisine Grill & Bar, Kitchener
There are several good dishes here, based on recipes, techniques and ingredients they've introduced from home.

"For these dishes, we add our own family ingredients," says chef-owner Steve Williams, pictured above. "The most popular dishes are oxtail, jerk chicken, curry goat and curry chicken."
Janet Lynn's Bistro 1985, Belmont Village Kitchener
The menu changes regularly — the Arctic char that I enjoyed very much, and perfectly cooked with its summery Nicoise iteration, now has moved onto the more fall-friendly foundation of butternut squash risotto.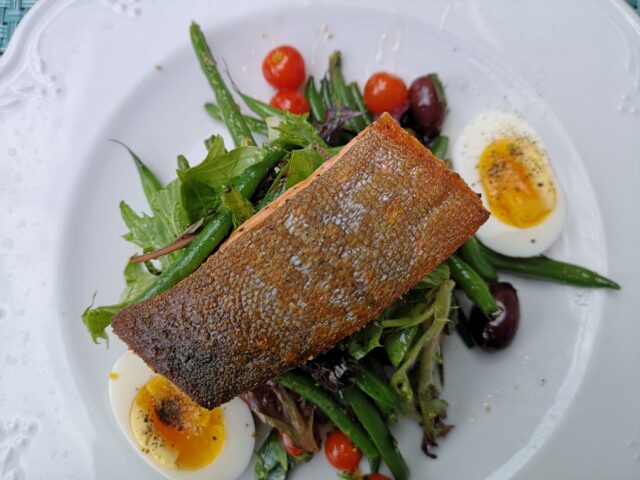 Jack's Family Restaurant, Waterloo
The menu is huge — as are the portions — but Jack's also serves the original family-authorized-recipe for the Harmony burger. Nothin less than an icon of Waterloo Region.