Pad Thai worth a trip to Guelph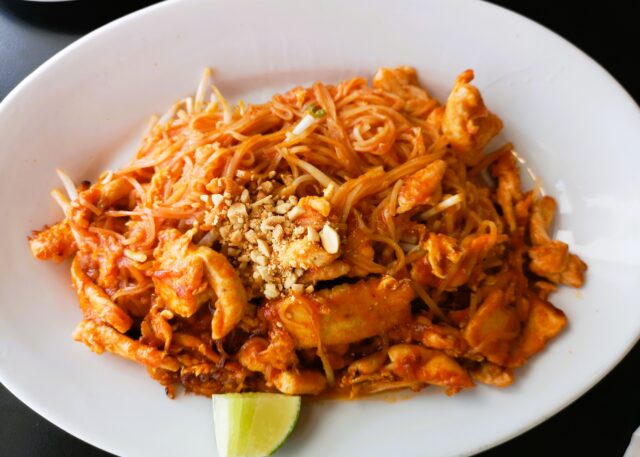 Reading Time:
< 1
minute

Annie Nguyen has made a concerted effort to spread the word about her restaurant and cooking.
The Nguyen's Vietnamese Family Restaurant chef and owner appears on social media platforms, including TikTok and her own YouTube cooking channel, and she teaches Vietnamese cooking at Longo's from time to time.
No matter the venue, she draws on her family's food history: calling her aunt and mother her culinary inspirations, Nguyen started cooking when she was five years old and entered kitchens professionally in Canada when she was 17.
Nguyen's voice is also being heard in the retail sphere: she sells four sauces — including pad Thai — online, from a display case inside the restaurant, and at Silvercreek No Frills, Market Fresh and Taste, The Flavour Emporium.
However, the delicious pad Thai at Nguyen's speaks for itself and, at the same time, takes Thai tradition down a slightly different path.

For more, visit Guelph Merc.