Reading Time:
< 1
minute
If there's something we do on a whim – something impulsive – it's grab a snack, snag a drive-by-nibble after sticking our head in the fridge or munch a street-vendor hotdog.
That capricious snack, whether needed or not, is pure joy satisfying a food craving: the idea of whimsies and cravings is captured in the Spanish colloquialism, "antojo."

It's also the idea behind the name of a relatively new family-run food business in Kitchener's Rockway Business Centre, located on Weber Street at Montgomery: El Antojo Bakery & Café.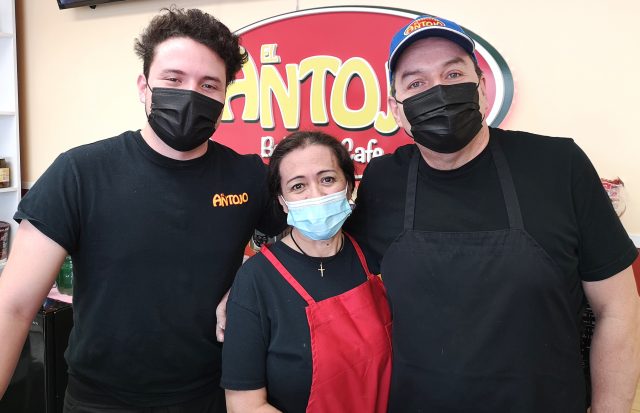 For the family, opening El Antojo wasn't exactly a whim – especially when you consider the razor-thin margins restaurants operate on – but I imagine it was one of those brave entrepreneurial moments that rare few have the gumption to embrace.

"This is our first time in the business," Santiago Cortés says. "We're giving it a go."
For more about Antojo, please see this Waterloo Chronicle story.