Bifana at St. Jacobs Market
Reading Time:
< 1
minute

Among the great sandwiches of the world, one surely must vote into the hall of fame the Portuguese bifana.
Luscious tender meat, nicely spiced and with grilled onions and a slightly tangy sauce, the bifana holds its own among the po' boy, bánh mì, veal parm and the humble grilled cheese.
The heart of the bifana is thinly sliced and marinated pork loin, traditionally made with a sauce of white wine, a touch of paprika, some garlic and a slathering of yellow mustard.

Its marvellous drippy-sloppiness is somewhat confined by a slightly crusty Portuguese pão d'água, a bun that helps hold the sauce in and the bifana together.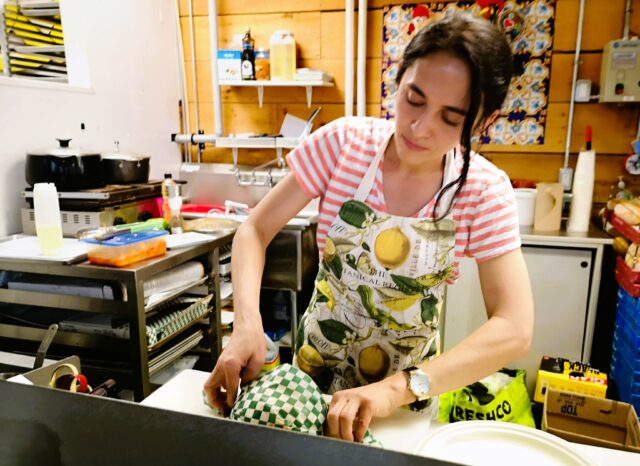 There are a few places in the region that make the sandwich — a recent one I've found is A Portuguesa Bakery inside the St. Jacobs Market, where it has been now for two years.
For more about De Sousa and the bifana, visit Waterloo Chronicle.