A Berliner and a coffee … in "Berlin"
Reading Time:
< 1
minute

It's an urban myth that U.S. President John F. Kennedy described himself as a sweet pastry in a famous Cold War speech, but it's fun to imagine.
In 1963, roughly two years after East Germany had erected the Berlin Wall to contain a mass exodus of its repressed citizens to West Germany, Kennedy, speaking at the Rathaus Schöneberg city hall, proclaimed exuberantly, "Ich bin ein Berliner."
Historians and linguists contend it's unlikely the audience would have heard "I am a jelly doughnut!" coming from the 35th American president, but rather "I am a Berliner!"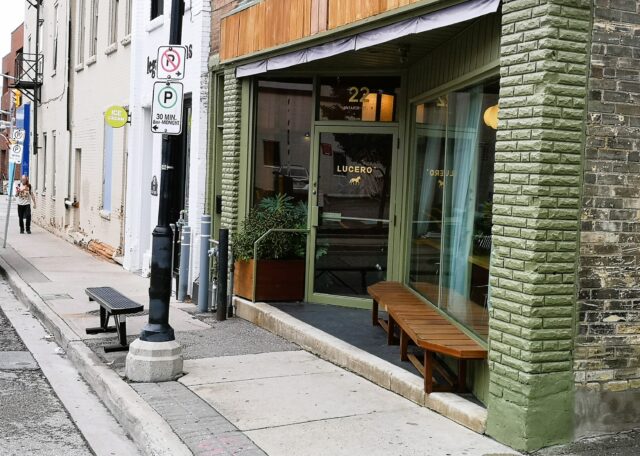 Yet, it's fun to imagine the audience trundling off to a Berlin kaffeehaus to enjoy a cup and a sweet — and perhaps a joke at Kennedy's expense.
The Berliner — a deep-fried yeasted doughnut stuffed with jelly — is joyous to eat, the gooey interior sugar-coating tumbling everywhere, followed by sips of good java.

For more about Lucero Canteen, visit Waterloo Chronicle.