Four (4) dishes to try this weekend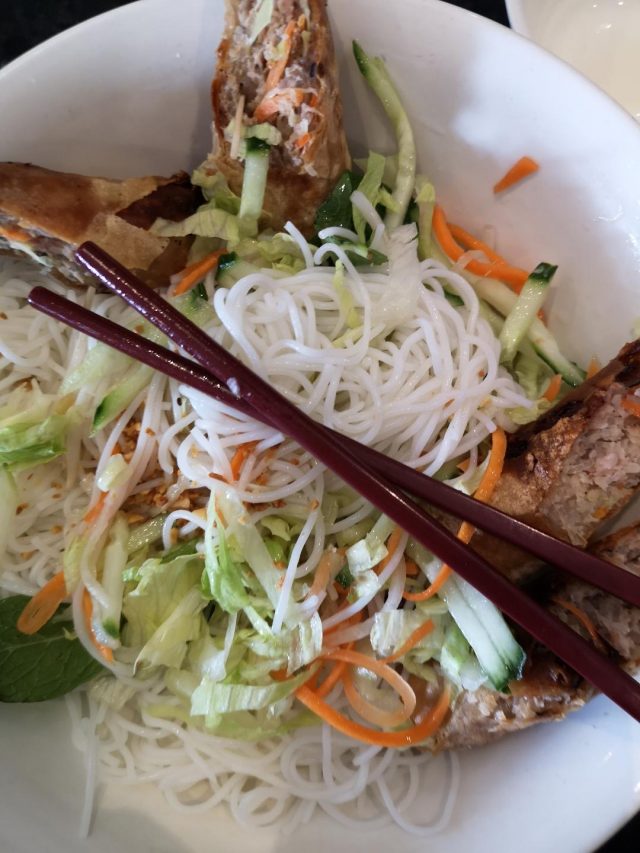 Reading Time:
2
minutes
Not three (3); not five (5).

Here are four (4) dishes from local restaurants to consider trying this weekend. Please check with individual venues for hours of opening and dish availability.

They are in no particular order and randomly selected.

Enjoy!
*****
Cape Town Caesar, Redhouse Uptown
With newly opened patio space, Chef Dan McCowan brings some of his background and his travels to the Redhouse menu. The Caesar contains a bit of bite from the classic little-fish ingredient: Romaine, radicchio, warm house-smoked bacon, cucumber, cherry tomato, white anchovies, soft-boiled egg, focaccia croutons, Grana Padano cheese and garlic anchovy dressing.

"When I was living in Cape Town, South Africa, years ago, everywhere you ordered Caesar salads they came with veggies like a garden salad," McCowan says. "Cucumber, tomato, radish, even avocado. And often hard boiled eggs, chopped or quartered. The Redhouse version is a variation of how they do them there."

Thai Street-Style Fried Rice, Choun Kitchen
A small kitchen in a restaurant tucked along the side of a building on the main drag in Hespeler, Choun Kitchen relies on home-style and family recipes for some of its inspiration. The fried rice is the Jasmine variety and eggs, carrots, onions, bok choy and seasoning sauce. You can add a protein for a few extra bucks ($10).

Bún Chả Giò, Pho Tran
It's like a cool salad, crisp and refreshing. Available at all Viet-Thai restaurants, a spring vermicelli bowl, like that served at Kitchener's Pho Tran is a spring roll on vermicelli noodle with lettuce, cucumber, mung bean sprouts, carrot and mint leaves It's garnised with chopped peanuts; your job is to pour in the heady fish sauce and enjoy.
Cajun Red Bean Burger, Jane Bond Cafe
From one of the area's longest-standing vegetarian restaurants — with great beers, live music and vibe — Anya Steffler's "burger" is a popular and delicious one: red bean and rice for the patty is topped with spinach, tomato, pickles and red onion. Creamy Cajun sauce rounds the flavours out and brings them together. Served with a choice of side.
For more on the Red Bean burger, check out this Waterloo Region Record story, "Plant-based eating before it was trendy" (and a video by Mat McCarthy).