World's best: Indie Alehouse Vine Song 5 "grape ale"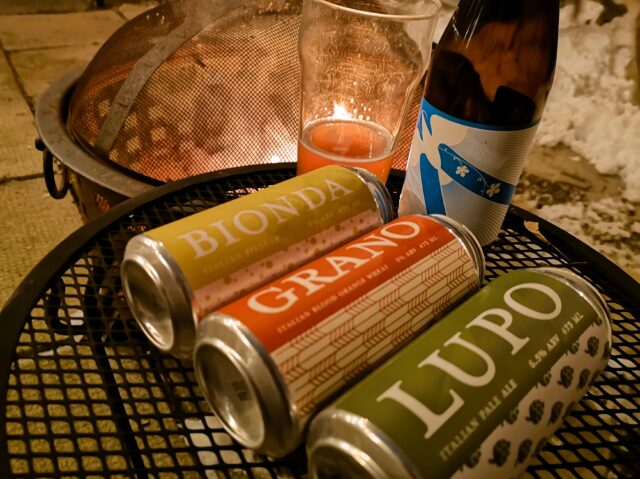 Reading Time:
2
minutes

I am always happy to discover new flavours and new "coolaborations" when it comes to beer.

Around the outdoor woodfire one recent and perfect wintry evening, I tried out, for the first time, some beer from Toronto's Indie Alehouse Brewing Co.

Opened in 2012, Indie is dedicated to producing what they call "audacious brews" that have a wide range of hop and fruit flavours and which are long-aged and sometimes in what they refer to as "weirder barrels."

Weird or not, what that results in is some very good beers, I think, including the Birroteca collaboration: it features unique beers exclusive to Eataly, the impressive food project ("Eat Italian") which captures the history and the food culture of Italy, on Bloor West in downtown Toronto.

The beers are designed to complement Italian foods, including a blood orange wheat beer and an IPA. Indie's Bionda, an Italian-style pilsner, was recently awarded best in Canada from World Beer Awards.

But perhaps most interesting was Indie's World Beer Awards best-in-the-world "Italian grape ale" specialty beer called "Vine Song 5," replete with wire-style Champagne cage.

This delicious beer (500 mL at 5.3% ABV) is described as fruity, lightly acidic and "funky," but I would say that is a gentle and pleasant funkiness.

Vine Song 5 — there have also been Vine Songs 1 to 4 — is a blend of barrel-aged Saisons that has also spent some time in large wooden wine vats called "foudre" and which has been conditioned on Cab-Sauv grape skins from Niagara's excellent Rosewood Estates Winery in Lincoln⁠.

I've enjoyed these beers, so I'd say that they might make a great gift or selections to add to your bar fridge to share with friends and family over this holiday season.

Or, if you get a chance, visit Indie and their restaurant and try pairing these beers with a meal. And let me know what you think.