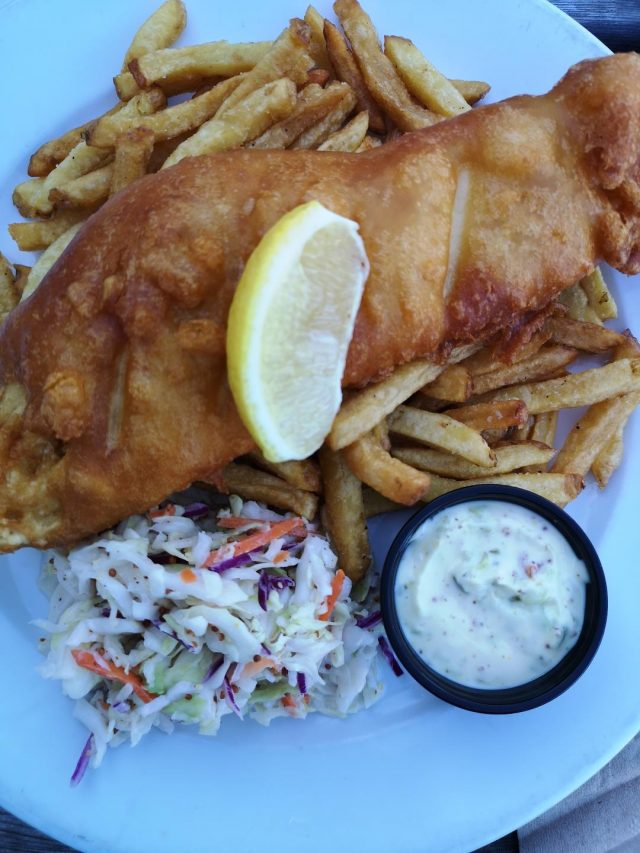 Reading Time:
2
minutes
The weekend is almost here, so here are a couple of restaurant selections and a pair of food-related events, if you are looking for something to do and eat as we find ourselves in the middle of August. Time flies, even in a pandemic!
Catch some fish and chips
Head out for fish and chips at a couple of our local pubs! I've picked out a couple of examples I've tried recently.

Haddock, a saltwater fish closely related to cod, when fried right and served with some good twice-fried French fries, is a humble public-house and tavern dish that's an absolute treat.

If it's in your neck of the woods, check out Scran and Dram, a wee Scottish pub in New Hamburg. The fries are good, the slaw crisp, and it comes with wholegrain-mustard tartar sauce.

Pictured above, the haddock is beer-battered and crisp on the outside and firm yet moist inside. There is lots of patio space at Scran which essentially wraps around the front of the building in the parking lot to the side area.

In Eastwood Square, at the corner of Weber and Ottawa streets in Kitchener, StrykerZ Kitchen & Bar has a covered patio that has also been extended into the parking lot by a half-dozen or so tables.

The beer-battered haddock and fries were excellent, when I had them last week.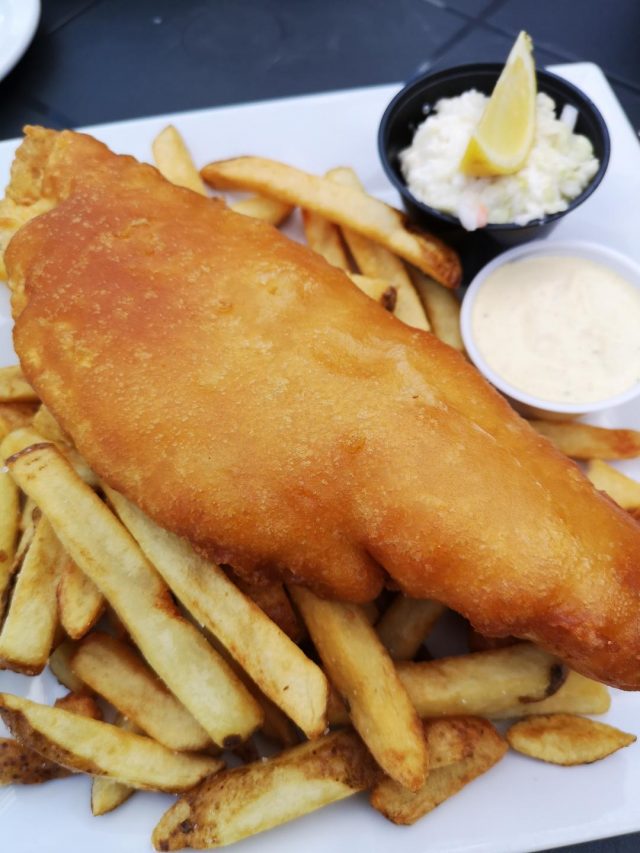 Grow your own
As for events, if you've ever wanted to grow your own mushrooms, both indoors and outdoors, then now is the time.

At St. Ignatius Jesuit Centre, Guelph, you can learn how to "Grow Your Own Oyster and Wine Cap Mushrooms." The class is Saturday, August 15, from 10 a.m. to 2 p.m.

According to the Minga Skill Building Hub and master organic gardener, David Fields, a fitting name, putting on the event, "growing your own mushrooms is an easy way to increase the productivity, health and interest of your gardens and your plate. This workshop will offer an overview of some of the many ways you can grow delicious edible and medicinal mushrooms in your garden and in your home or apartment," according to Minga.

For more information and tickets, visit here.
Community tables for Nutrition for Learning
On Sunday, August 16, head to Rustico Kitchen and Bar, at the corner of Victoria Street and River Road, for the "Community Tables Series" raising money for Nutrition for Learning, an organization that sees that kids who need it get food at our schools.

This, the first event in the series, will be a special tasting brunch menu with distance protocols in place to ensure everyone can safely enjoy their meal as they support Nutrition for Learning.

The event runs between 10 a.m. and 2 p.m. You can get more information and tickets here.

Incidentally, popular — and amazing — local musician Juneyt will provide the musical accompaniment.
The goal is to reach $10,000 to support the Student Nutrition Programs in Waterloo Region.
Have a great weekend!