The Wednesday Word: poutine!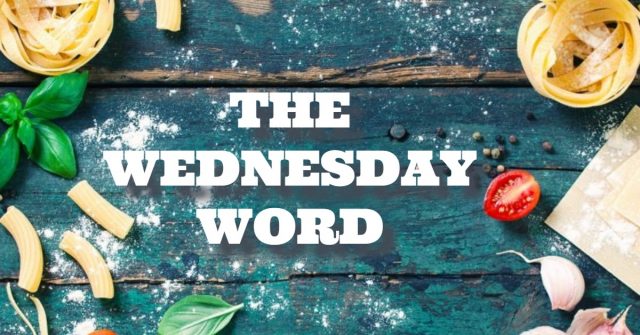 Reading Time:
2
minutes
Poutine [poo-TEEN]
Happy Poutine Canada Day!
It indeed could be Happy Poutine Day because there are a only a handful of foods that capture the essence of Canada and poutine is one of them.

As we know, poutine has become an iconic Canadian dish, recognized in many places in the world, though one that is securely rooted in Quebec.

It's a mélange of ingredients starting with potatoes in the form of French fries, of course, to which is added melty cheese curds and gravy (one east coast version includes "dressing," peas and savoury, but that's matter for another Wednesday Word).
Likely a snack food (but never a junk food) born in 1950s Quebec, the dominant origin theory maintains that the specific place was Warwick, where M. Lachance prepared it at his restaurant in an accidental sort of fashion — and originally served it in a paper bag.

Lachance called it, in Quebecois, "a damned mess."

There is debate over whether beef gravy or chicken gravy should be used, though over the cheese curds there is no debate: they are key and should be firm, white cheese.

One definitive source for many people is Fromagerie St-Albert. In recent years, St-Albert has been available in Waterloo Region, including Farm Boy and Central Fresh. The factory suffered a crushing fire in 2013 causing a shortage of favourite cheese curds for poutine.
Wherever they are made, the curds should be, I believe, what I call "squidgy" and sort of oddly noisy to eat and not too melty in that they should maintain shape even as they soften and stretch.

And the name poutine itself is a fun etymological concoction.

On the one hand, it's perilously close to a French word for prostitute (shared with a similar word in Italian that makes the leap to "hooker's pasta: puttanesca).
Less savoury, at the same time poutine has a meaning that in Provence refers to anchovies and sardines in their larval state (thanks Mark Morton and Cupboard Love).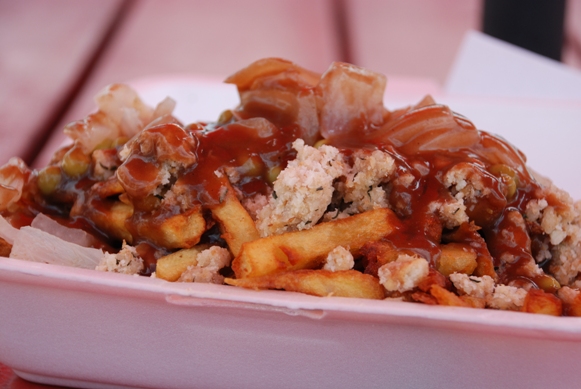 It's likely too that poutine could have derived from the English word for pudding, for which Quebecois nomenclature is pouding.

Who knows? With language — and the language of food — it's a combination of haphazard history, a mélange of words and a hodge-podge of interpretations.

In other words: poutine is a damned fine — and delicious — mess.