Summer's bounty from area farmers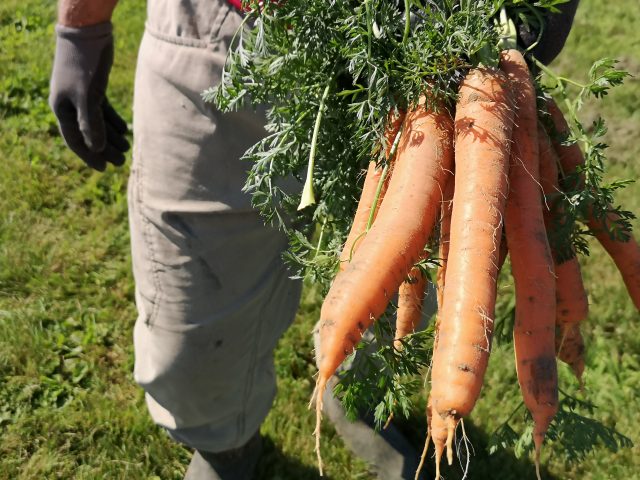 Reading Time:
2
minutes

From "spectacular" broccoli to "unreal" potatoes: area farmers, despite the difficulties of farming in today's environmental and economic climate, are seeing a good summer of crops. Farmers in Waterloo region can agree that the summer is shaping up to produce a good crop of fruits and vegetables.
Mother Nature, for the most part, has been cooperative, though there were times when things were touch-and-go.
"Weather conditions were great at the beginning of summer. It was dry and hot which is what the vegetables needed," said Trevor Herrle-Braun of Herrle's Country Farm Market in St. Agatha.
"We were able to irrigate everything we needed to, so that was a blessing. Then we got into some really cold temperatures the last couple of nights, and that hasn't helped ripen things as fast as we would like."
Most consumers take for granted that display coolers of fresh produce at grocery stores will be stocked and farmers' market stalls overflowing with local fruit and vegetables, but that's only after area farmers have toiled long and hard and often against uncontrollable conditions.
To read more, visit CBC-KW.