"Out of our hands:" Grant Holdbrook of TWH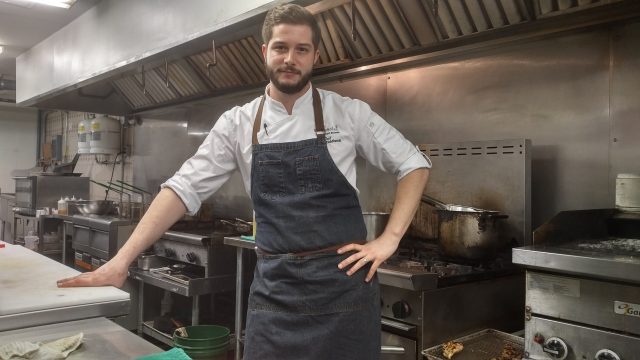 Reading Time:
3
minutes
Montreal native and Conestoga College culinary arts grad Grant Holdbrook is executive chef at TWH Social at The Walper Hotel, the chic boutique hotel that lights up the corner of King and Queen streets in downtown Kitchener.

The restaurant and the hotel closed nearly two weeks ago. Staff were furloughed, including Holdbrook.

But with checking in on his staff and seeing to some details for the business while at home — and awaiting new family developments — Holdbrook is reflective about the current status of the hospitality industry but eager to get back to a new menu and new food programs when the coronavirus isolation comes to and end.
You can read our summation of a TWH brunch from October, 2019, here. You can also watch Holdbrook create a dish of Fogo Island cod in this 2020 article and video by Mat McCarthy in The Waterloo Region Record.
Below, Holdbrook shares some of his insights about the profession along with some personal notes as well.
*****
andrewcoppolino.com: So how are you doing?
Grant Holdbrook: Well, pretty good. In the same boat as everyone else. I think we're all trying to keep busy.

And what has that looked like?
GH: Keeping busy around the house. We have a baby coming in May, so that's been our top priority.

I'll bet. But you're not doing anything at TWH, right?
GH: No. We had a lot of new and exciting stuff ready to go. We're very close to our Feast On and Oceanwise certification but it all got put on to a halt. Our new menu would have launched right about now. So now we're working on an action plan for when everything comes back. The menu will be very ingredient-driven and it will cycle quite often to follow what's in season. There's a lot of exciting things we will be doing.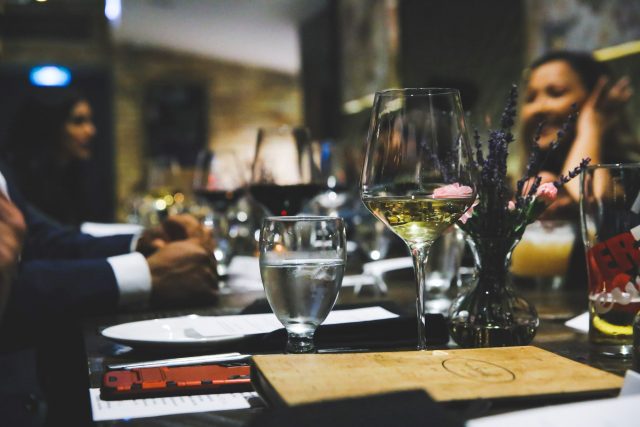 As exec, is it tougher on you?
GH: I had to call all the cooks and let them know what's happening. It was hard, stressful. It's not a conversation I wanted to have, and I've been checking in with them and they all seem okay. It's out of our hands. I've filed for EI and they have too, but it's a waiting game for that.

What do you hear in your network?
GH: I've talked to a lot of chefs, and it's something we have never faced before. Very difficult.

Restaurants have to be able to react to a lot of variables. The industry is crazy.
GH: They're always dealing with day-to-day problems that we can solve, but this issue is out of our hands. Other restaurants and chefs feel the same way.
So, with a baby very near, how has your wife been doing?
GH: She's good. She works from home, so that's good. I'm catering to her cravings. Whatever she wants I cook!

She's lucky you're a cook!
GH: Yeah, it's fun and we're doing okay as the due date approaches.

Thats good. Are you doing anything new? Maybe new hobbies?
GH: Trying to stay active. I'm reading more. I have had a stockpile of books that I have been sitting on and not getting to. Maybe now? Netflix. But honestly, every day is just kind of similar. It's not usual that chefs eat three meals a day regularly. But I'm doing that. If not more.
What have you learned in this?
GH: The importance of your colleagues, but it's also the importance of taking this seriously. We're in an industry where we serve people and cater to them. It's been totally unforeseen that we're not able to do that anymore. I hope we can see some sort of light at the end of the tunnel at the end of April.

It will be a big event when that finally happens!
GH: Yes, and I want us to be ready and able to come back in full force. It will be a major financial commitment, so we will need the community to recognize that and help out.

Good luck with the baby and the return. Eventually.
GH: Thanks. It's been nice to be able to talk about this.