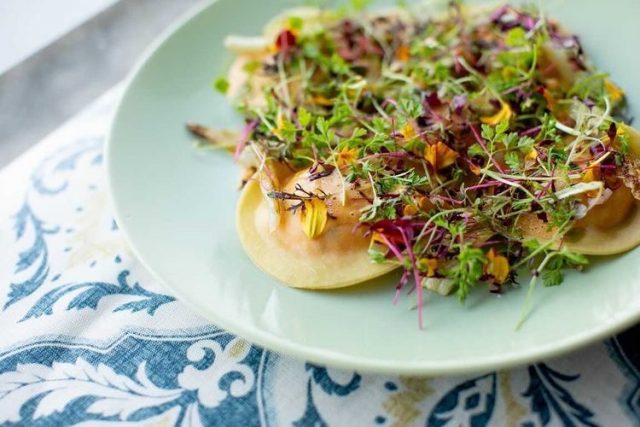 Reading Time:
< 1
minute

Craig Norris and I discussed new menu items for spring on CBC-KW's The Morning Edition today.

We decided that winter weather always hangs on a little bit longer than we may like — note the temperature this morning! — but that doesn't stop restaurants from starting to roll out their spring menus.

I've done did a brief round-up a several area restaurants for what you might find on the menu — for delivery or take-out, obviously.
Here's a look at a few spring dishes and beverages you can find in and around the region: the range is from pasta dishes with tomato sauce to bouillabaisse and from gluten-free vegan pancakes for breakfast to a few new beverage choices, with alcohol and ones that are either low-alcohol or spirit-free.
Pictured above is another example: at Swine & Vine, chef Denis Hernandez is taking advantage of the first peak in lobster season with lobster ravioli and house-made ricotta, confit fennel and a vanilla bisque.
"Lobster is coming into season, and all these flavours are very light and spring-forward," Hernandez says.

Check out the rest this Saturday morning here.
[banner image/Denis Hernandez]