Food bazaar celebrates Nigerian Independence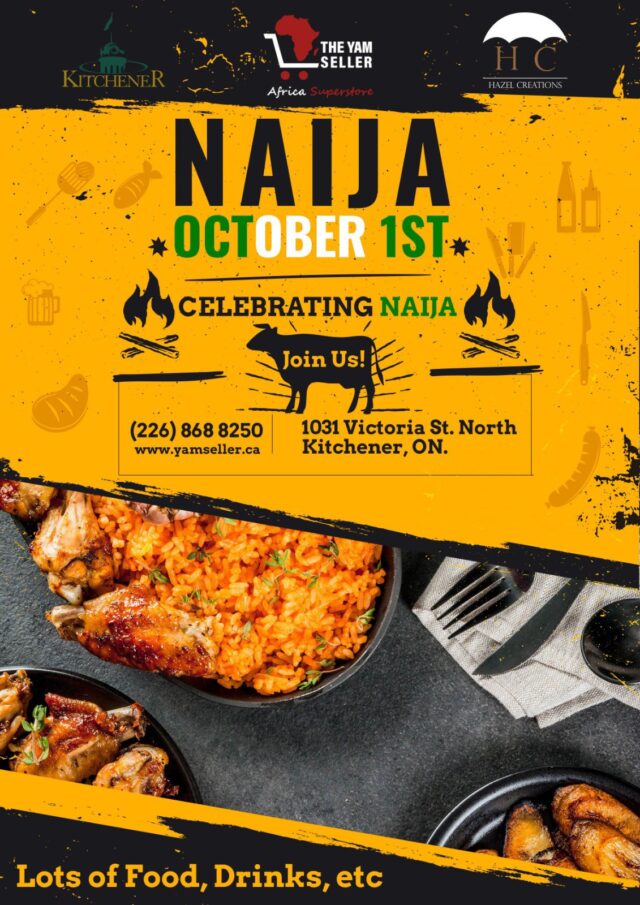 Reading Time:
< 1
minute

The Yam Seller, a popular African-Caribbean grocery store at 1031 Victoria Street North, Kitchener, is holding a "Naija" food bazaar on Saturday, October 1, the date celebrating Nigeria's Independence.

"Naija" is a word used as a colloquial for Nigeria, according to Yam Seller owner Eddie Ameh.

The food bazaar will include a chance to taste some locally made Naija foods, such as Jollof rice, pepper soups (varieties of which include fish or goat as well), and "suya," which is barbecue, according to Yam Seller owner Eddie Ameh.

"This day is to showcase Nigeria and its Independence as well as Naija foods," Ameh says.

"It's a way to introduce this food to the community and to thank my loyal customers who have Nigerian background. The bazaar is going to be fun."

The Naija bazaar starts at 1 p.m. on Saturday.