Filipino-Latin menu collaboration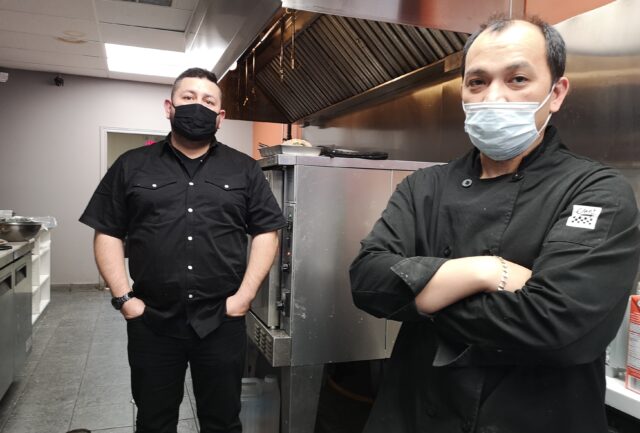 Reading Time:
< 1
minute

The difficult slog continues in the restaurant industry, now in the traditional doldrums of a February winter and another limited re-opening for dining rooms pending. But those obstacles didn't prevent two local cooks from collaborating to bring customers something new.
Paul Masbad, chef-owner of Kitchener's Nuestro 88, invited Stratford chef Denis Hernandez to share his kitchen for a special East-West takeout diner recently.
Travelling east was Waterloo Region resident Hernandez, until recently in the kitchen at Swine and Vine and now chef at 23 Restaurant Lounge at Stratford's Windsor Hotel. He and Masbad worked together in New Dundee about eight years ago and recently re-connected – and the plan was hatched.
"There was a period of four or five years after New Dundee when we weren't in touch. I was at S&V and learned he'd opened Nuestro 88. We started talking again," said Hernandez.
The two chefs had been contemplating a collaboration for months. "The one day we said, okay, let's do something for Saturday. That was a Thursday, and it came together very quickly," said Hernandez.
The result a couple of weeks ago was the east-west menu where Masbad's Filipino flavours and ingredients met Hernandez's Central American background.
For more about the collaboration, please visit Waterloo Chronicle.