Echeverria at SCS: delicious sustainability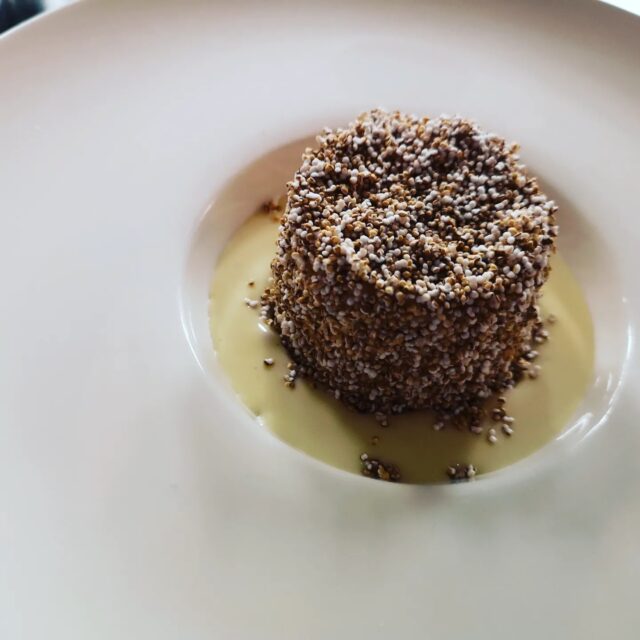 Reading Time:
5
minutes

Part of the Stratford Chefs School (SCS) "Guest Canadian Chefs" series, Miriam Echeverria is executive chef at Dimensions at Algonquin Highlands. Her five-course dinner this past Wednesday featured student-chef Piper Hartley-Hystad.

A unique – and important – aspect of her menu was its sustainability and reduction of food waste: it's an important element for student chefs to learn both in an era of rising food prices and the foregrounding of food insecurity at home and around the world.

A number of students mentioned that they learned quite a bit about the philosophy and process from her time at the School.
Echeverria says the menu was primarily inspired by her Mexican heritage, and she did teach students about the flavours and techniques therein. But her main goal in working with them was quite different.

"I wanted to bring attention to food waste, the environment and sustainability," she says.

That started with the full use of ingredients that became an agua fresca mocktail: a flavourful aperitif with cucumber, mint, lime, a jalapeno garnish and a spiced rim. Despite the pepper, the Scoville heat-level was mild. It's an inventive drink with just enough pleasing bitterness to stoke the appetite.

The amusebouche was another example: tempura cilantro roots arrived first – crunchy bits made even better by a stellar green salsa.
Echeverria's beet scallop ceviche with coconut cream and rufescent tostada set the stage for a wonderful trip into Mexican-based cookery: a gorgeous plate to look, it was layered with subtle flavours and textures that contrasted with the more noticeable beet.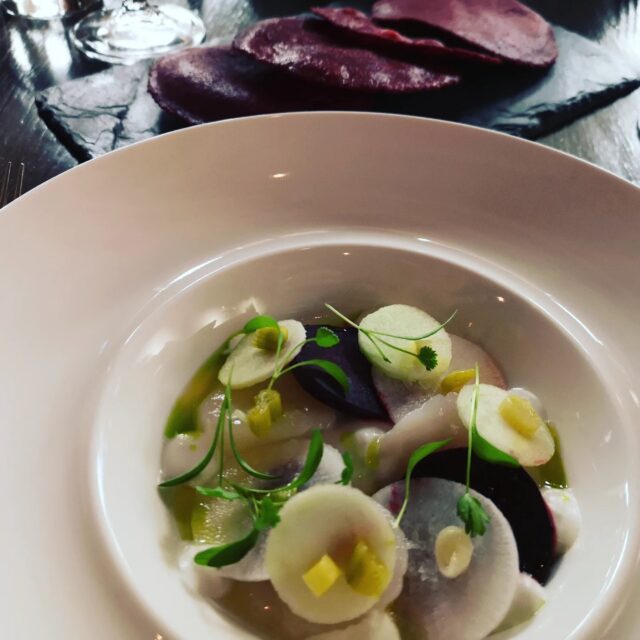 "In any Latin culture, it's good to start with a fresh appetizer," Echeverria says. "Beets are among my favourites." The dish of a quaint arrangement of disks was packed with flavour.

Next, a mushroom quesadilla with Mozzarella, an intriguing peanut sauce and avocado was a second course chock-full of flavours and textures, including that of the heady mushrooms that was softened by the finely sliced avocado and sauce.
"This peanut sauce is popular in Mexico where it's usually very spicy, but we made it mild so it wouldn't overpower the other dishes," she adds. "Courses need to match."
Most interesting – and eye-opening – was a main dish of black tamal with duck carnitas, relleno negro (a black "soup"), salsa verde and watercress.

"It's two dishes in one," Echeverria says.

"Relleno negro is less well-known but popular in Yucatan region. It's really a soup, so we were being playful and creative. The tamal is infused with the relleno negro made with chiles and tortillas charred very black. The students thought it would be bitter."

It wasn't.

Presented on an opened banana leaf, in which it had been steamed, the tamal provided rich, heady and bosky aromas and flavours countered by the cleaning acidity of the salsa verde. It was certainly a dish that one could linger over and contemplate for a few moments in order to first digest its creation and presentation before experiencing its flavours.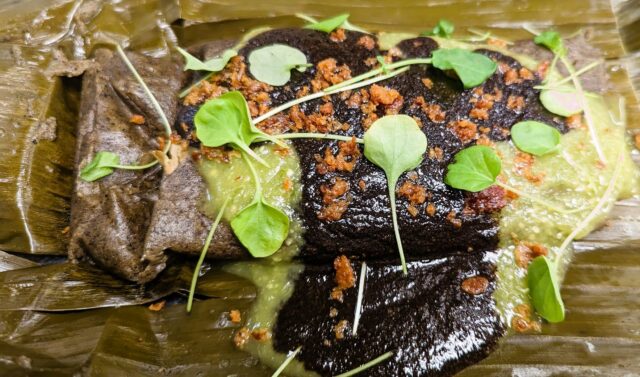 "Again, it was zero waste. We used the whole animal. Duck stock, meat for the carnitas and the garnish of duck chicharrónes from the skin," Echeverria says. "We went for a monochrome presentation, including the plate, but for the tomatillo salsa verde."

For many guests in the SCS kitchen dining room, I'm sure the dessert course was anticipated as familiar, but Echeverria threw a bit of curve, deviating from a traditional Spanish/Mexican custard flan. "I love ricotta, so we used that to change the texture a bit."
Not too sweet, the texture of the flan, thanks to the ricotta, approached a fluffy cheesecake. The amaranth added some textural crunch but also earthier, nuttier flavours from its toasting.

But most interesting was the "work-around" sauce, a sort of crème Anglais-like base in which the flan nestled — and proved to be the epitome of waste reduction. I don't believe very much gets binned in Echeverria's kitchen.

"We made a first batch, and it didn't work quite right," Echeverria says. "The consistency was off, but it wasn't thrown away. We pulsed it, and it became the sauce. Call if flan-two-ways! This gave the students the opportunity to be creative rather than discarding food. It showed them that we can fix issues and challenge ourselves at the same time we are thinking about food waste and sustainability."

Wines were a French Muscadet, an Ontario Pinot Noir from Cave Springs and a Spanish Rioja, the latter of which went quite well with the black tamal.

I can see a couple of important factors for both the guests eating the Echeverria menu and the students preparing it: that of the importance of reducing food waste – and the discovery that there can be some amazing flavours there – while simultaneously highlighting the complex flavours, textures and techniques that are part of pre-Columbian foodways introduced here in a contemporary fashion.
"I love these flavours and the philosophy of zero waste," says Echeverria, who then also offered a broader social and psychological view of culinary that has an impact on students, both while in school and in their careers.

"We can address consciousness of the environment and food and that's important. But also, it's important to navigate the world of this industry and be nice and be good to each other too. These things sometimes get lost in translation."