Dana Shortt: getting favourites to customers
Reading Time:
4
minutes
Located on Erb Street East near Peppler Street in Waterloo, in what is known as the "Spur Line Crossing Centre," Dana Shortt Gourmet has been open for business for 15 years.

The gourmet food shop specializes in from-scratch meals that are made on-site, but it's a repository of all things well crafted, from gift ware and an olive oil "tasting bar" to locally made chocolates from Reids and Rheo Thompson. They also create gift baskets, which might be a perfect gift for upcoming holidays during the Covid-19 social distancing.

Here's a telephone conversation with Dana (edited for clarity and length).
*****

andrewcoppolino.com: How are things at Dana Shortt Gourmet?
Dana Shortt: We're fine. So many people are struggling, but we've been very fortunate. Everyone at home and here at work is fine.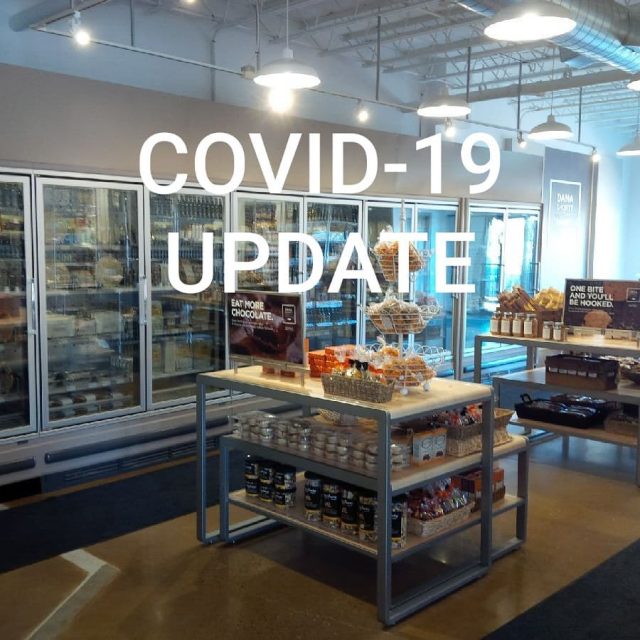 What's changed at the store in this era?
DS: We are more like a grocery store so we were allowed to have people come into the store. But on March 16, I made the decision to close to retail foot traffic.

How come?
DS: Just for the safety of our staff as well as for the overall good of the community. We thought it was the best thing to do.

But you're still open?
DS: Yes. The "open" is in quotation marks. We have our full staff and luckily haven't had to lay anyone off. We're open our regular hours and accepting online and email orders, as well as phone orders. We also offer delivery.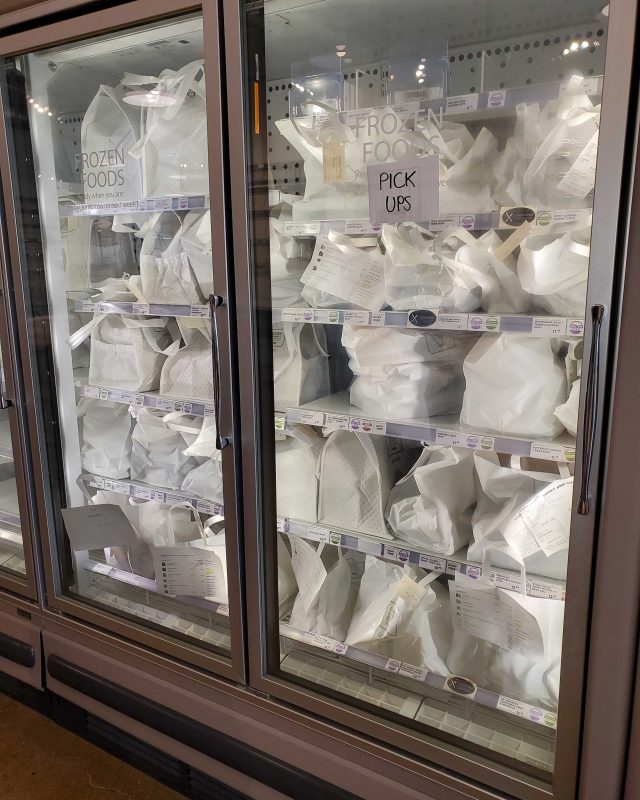 So how does the visit to the store work for customers?
DS: Customers order, and the curbside pickup is outside the door, with the proper physical distancing. We ask for the customer name and set the bag outside the door. This is all contactless.

It has to be quite strange for your staff, this new reality?
DS: It's very strange to see all the cars lining up and waiting for them and then thanking them from a distance. We've been so used to interacting with our regulars. Certainly different, but people are really glad to be able to get their favourites.

How are staff doing?
DS: We have a great team. They basically go from work to home. They're doing well, and like I said, we could be open but we're closed to keep everyone as safe as possible. Their spirits are good.
We shouldn't forget that many people have never cooked, can't physically cook or just don't like to cook. Serving those customers is important therefore.
DS: Right. They could be older too, or people who are both busy working from home and with kids. They want something easy and healthy. That's why we're here.

Where is business? I imagine some components busy, others not so?
DS: We're up when it comes to fresh and frozen food but not gift ware and that sort of thing.

Understandably. But I imagine online has a potential to grow for you and other businesses?
DS: Yes, we'll have Easter and Mothers' Day brunch and dinner for delivery and pickup. People still want to celebrate those occasions, even if it's by Zoom. We're getting some new customers who haven't heard of us, in fact.
I wish I had bought Zoom stock in November!
DS: I know! Right? But yeah, we are getting some new customers including people who want to send meals to family and friends, and people who are down and that sort of thing.
I'm sure everyone can guess, but how are businesses in Uptown Waterloo feeling? It's been a relatively short time, but …
DS: People are starting to be afraid, I sense. How long is this going to go on? There is a growing fear, even though people have really come together in support of each other.

You just wonder how this will change things.
DS: I think it will, especially for businesses who realize they may not need a boardroom and office space. Will online, take-out and delivery just increase and owners ask why they even have a dining room?

That's thought-provoking. It's interesting to speculate, even at this early stage.
DS: It is. It's early, but I think it's shifting the way people are thinking.

Thanks Dana. Best wishes.
DS: Thank you.