Bingsu and korokke: Korean baking in WR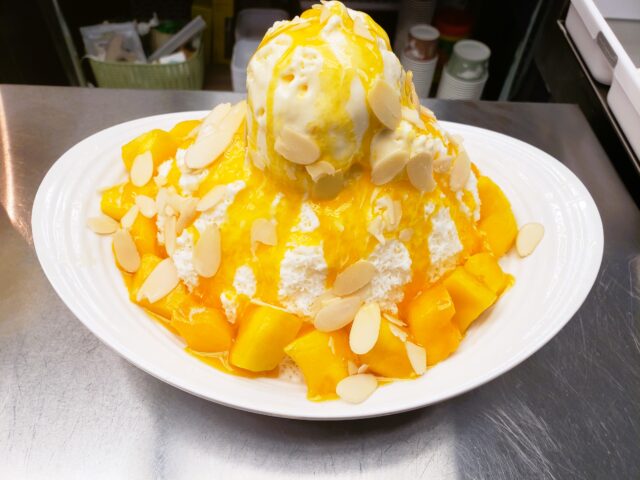 Reading Time:
< 1
minute

Virtually every country on the planet enjoys sweets of some shape or form. The Argentines have alfajores, the Sicilians, cannoli; while the Levant has knafeh, the Pakistanis have gulab jamun and east Africa has kashata.
At Korean restaurants and cafés in Waterloo Region, there is a host of bubble teas served as a sweet balance to the galbi, bulgogi and the jeyuk bokkeum spicy pork that you might eat at Korean barbecue restaurants.
But sweets have a special place on the Korean menu. So much so, in fact, that about a year ago Young Yun opened The Bingsu Korean Dessert Café in uptown Waterloo.
A dessert and sweet snack, bingsu is finely shaved ice made from a frozen milk solution ⁠— shaved into "snowflakes" ⁠— from a specialized machine.
The cafe makes six bingsu, topped with fruit and sauces, from tiramisu to matcha.
For more of the story, visit CBC-KW.

(Photo/Sunny Yoo)