Garlic burger at Thirsty's Waterloo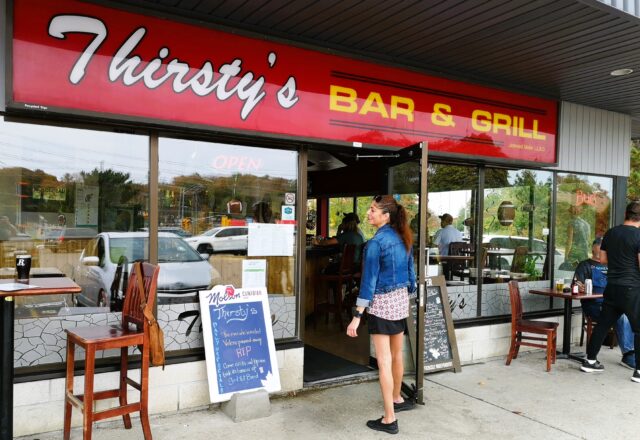 Reading Time:
2
minutes

With sports on the televisions joined by colourful conversation and bar-stool badinage among regular patrons, there are few restaurants as engaging as a neighbourhood pub.
In the face of chain food operations seemingly ever expanding, the neighbourhood local is something of a rara avis nowadays, but tucked into a commercial plaza adjacent to Waterloo's Sunnydale neighbourhood, Thirsty's Bar and Grill has been a popular venue for a quarter century.
A sports pub mainstay with 30 seats, including eight at the bar, Thirsty's was purchased by Liz Cunha just before the pandemic in 2019. It survived through that difficult period and has thrived.
Cunha points out she is something of a rara avis: a female bar owner in a space usually occupied by men. She has considerable experience in the industry at both chain roadhouses and upscale-casual bistros that are part of a local restaurant group.
Owning and managing the business, she says, fulfils her need to interact and engage with the pub's wide range of customers — regulars and otherwise — and continue the Thirsty's tradition.
For more, visit Waterloo Region Record.