The Mule Galt for birria tacos
Reading Time:
< 1
minute

The name "The Mule" caught my attention; a visit to the restaurant's website held it: busy, animated tiles shout out with wisecracks, GIFs and pop culture from Mike Myers and Beavis and Butthead to Will Ferrell and drag.
True to that energy, The Mule has a similar vibrancy that's unpretentious and urban without being gritty.

Part of Hamilton-based hospitality group "The Other Bird" (which includes Rapscallion & Co. and Burro), The Mule opened in May, 2023. It seems to fit perfectly at the corner of Main and Ainslie in downtown Galt.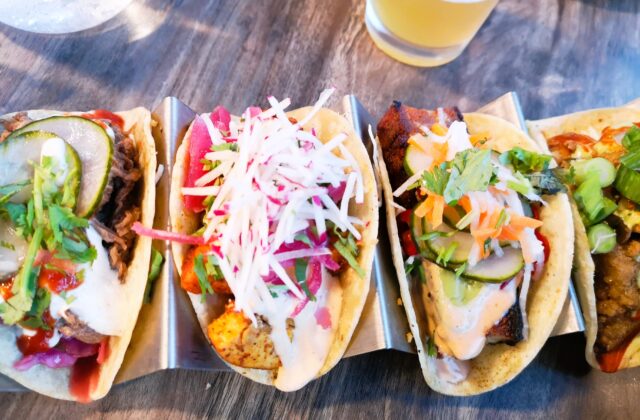 "We simply wanted a taco restaurant with a good cocktail program," according to chef de cuisine Fred McLellan.
And so it is.
For more, visit Waterloo Region Record.