A Philthy-good cheesesteak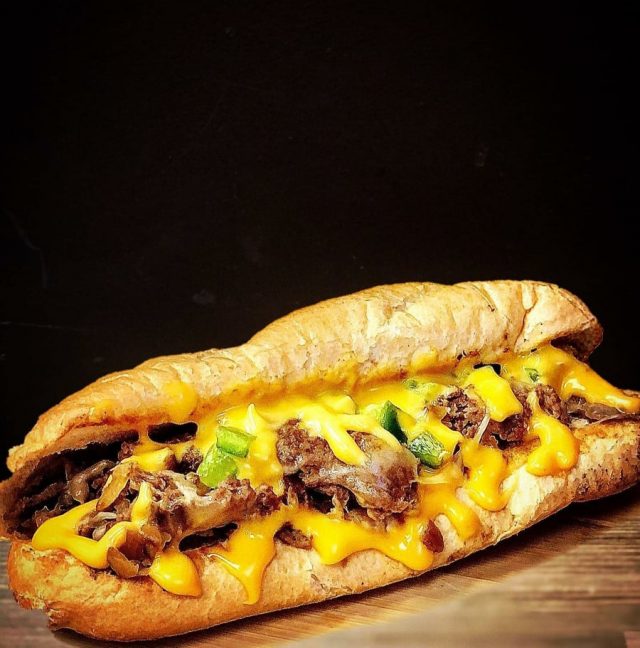 Reading Time:
< 1
minute

When I see a sign for a cheesesteak, the drippy-gooey sandwich, I just have to have one. It's an icon of south Philadelphia likely invented in the 1930s.

In many iterations, the sandwich myth is ordering a "'steak Whiz wit" (that is, with Cheez Whiz).   

There's also origin myth that a Philadelphia cabbie suggested the Olivieri brothers focus on a hotdog bun stuffed with crisped, chopped steak, onions and cheese during the Depression.
Cheesesteak myths hold truth in Waterloo, near Wilfrid Laurier University: Philthy Philly's Cheesesteak & Poutinerie, a small Ontario chain, will be two years old this coming September.

I recently had one "Whiz wit."

To read more about Moe Al and Philthy Philly's, visit the Waterloo Chronicle.

[Banner image/Philthy Philly's]