"Walnut Crunch" at Munch Box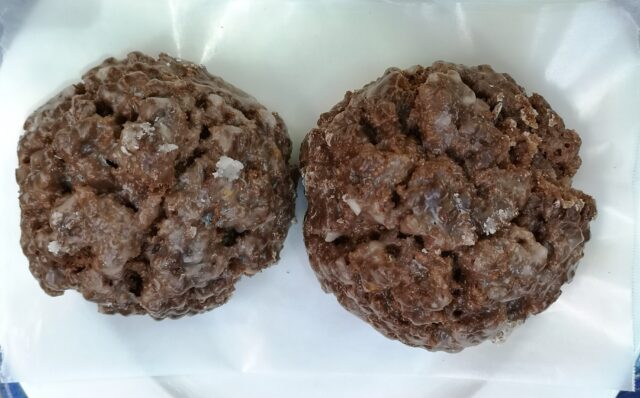 Reading Time:
3
minutes
[previously published] I still remember my first Tim Hortons walnut crunch doughnut. That wonderful bar of chocolate goodness, crisp and sugary nooks and crannies outside and fluffy moist cake tunnels inside, was still warm when I bit into it.
At that temperature, and with the aroma and the body and the occasional nut crunch, it was a near-brownie experience.

Then tragedy struck: it was in early 2014 that Tim Hortons – sans Ron Joyce since 1996 and now a shell of its former coffee and snack-food self – owned by Burger King, which in turn is owned by gigantic Brazilian beef processor, banished the walnut crunch.

About two dozen Hortons' menu items were discontinued: including my favourite doughnut.

It was a favourite for other people too.

If you scour the Internet, you'll find an assortment of recipes (even vegan versions) that attempt to create that doughnut, and I see it occasionally on Internet lists calling for it to be brought back from exile.
Happily, I've discovered a walnut crunch at Munch Box, in Kitchener's Belmont Village.

Owner Kyle Stewart says they sell quite a few walnut crunch among the 550 to 600 doughnuts they box or bag up on a busy Friday or Saturday.

"About 40 percent of what we sell is walnut crunch," Stewart says. "If I'm expecting to be busier, I scale up the walnut crunch accordingly. They almost always sell out."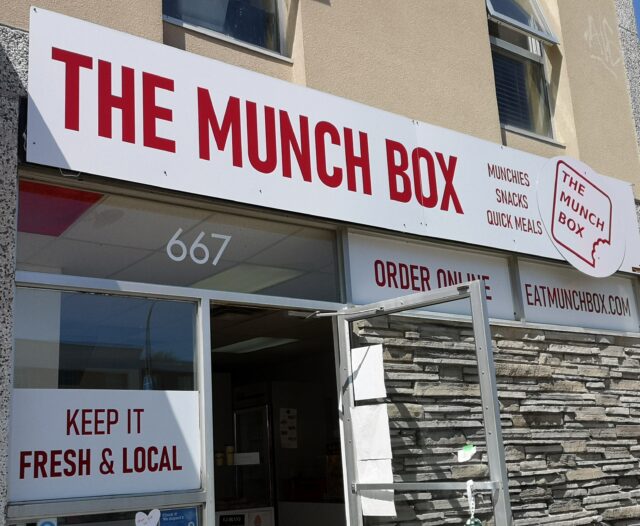 I say hats off to the Cambridge baker, Dale Yearley, who makes the walnut crunch. Among the 450 to 500 dozen doughnuts his company bakes each night, he says that it has grown in popularity lately.

A veteran doughnut maker of over three decades, Yearley's doughnuts are found in several area coffee shops. People agree: Dale's doughnuts are good.

He puts together the dough, adds walnuts and mixes the ingredients to the proper walnut-crunch consistency simply by eye.

"I've been doing it a long time and know what it's supposed to look like," Yearley says.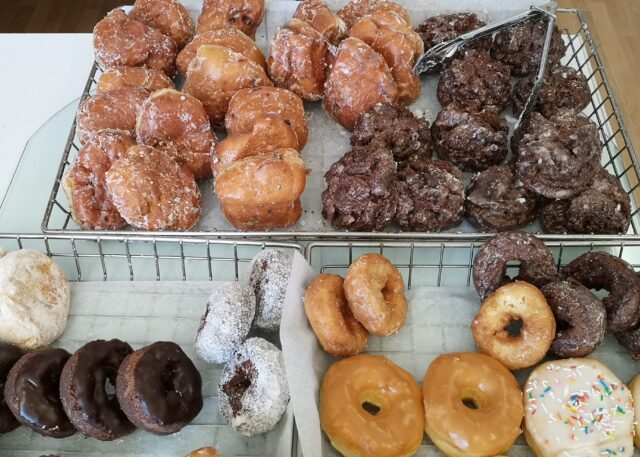 He then puts the mass of chocolatey dough on the table, rolls it out and cuts it by hand.
The rounded dome-shaped doughnuts head for the fryer where they float to the top of the shortening until he applies a submerging screen to keep them below the surface.
"We fry them for five to six-and-half minutes," he says. "They come out of the fryer and get a glazing of icing sugar."
While Yearley quickly admits that the apple fritter is still the king when it comes to doughnuts in the area, of late the walnut crunch has captured the doughnut-lover's attention. "It's been the last year or so," he says. "It's really weird, but people miss them."
He adds that he knows of other wholesalers in Toronto and St. Catharines who make walnut crunches, but his, without a doubt, define the market here.
Yearley adds that he was the first baker to take the stick or bar form of the original walnut crunch and round it out – making it his own.
It's like a trademark.
"People would walk into a shop and see a round walnut crunch, and they'd say there's Dale's doughnut. Now everybody makes them round. I'm going to go back to stick, so I can be different," he says with a laugh.
The shape aside, the cakey walnut crunch is about flavour and memory. Stewart of Munch Box agrees. "We're sharing some nostalgia," he says.

"That's where I picked up Dale's doughnuts. These are the classic flavours. They're not over the top. It's like the dozen you got after hockey practice as a kid."