The Bottle Shop by Sugar Run
Reading Time:
< 1
minute

Matt Hewson runs the beverage development side of Sugar Run Rum Bar, the "speakeasy" in downtown Kitchener.
The Bottle Shop by Sugar Run has, in the last few weeks, launched the online sale of pre-made cocktails designed to be "fridge to glass."
The emphasis is on the flavour and the simplicity; the drinks require no stirring or shaking and no work to prepare: it's just chill and pour into your favourite glass and, well, chill out.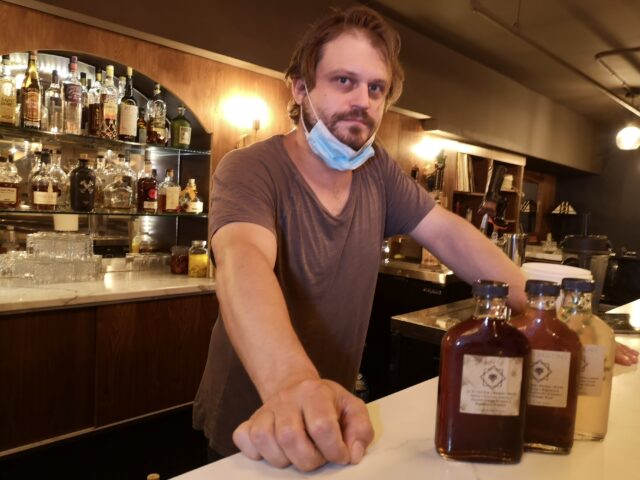 The e-Bottle Shop is the brainchild of Sugar Run beverage director Hewson, who joined the staff of the downtown Kitchener "speakeasy" in the last little while.
"I came here during one of the lockdowns. It could have been a year ago," he quips of the general upheaval caused by the pandemic. "It could have been three. Who knows?"

The cocktails are delicious and simple to enjoy. For more on this interesting online business, visit Waterloo Chronicle.