Sparklers to ring out a horrid year
Reading Time:
3
minutes
Not a year to remember, 2020 will certainly go down as just terribly awful rotten.

Let's ring it out with a vengeance and the hope that we can ring in a better 365 for 2021.

At Red House Uptown, Ainsley Szvitak, and her colleagues below, have been recommending Ontario wines since we went through our first lockdown.

"I know traditionally people lean towards Champagne or Prosecco and don't really consider Canada for sparkling wine, or they only associate us with Baby Duck, but there are some really incredible products being made these days."

So, to that end, here are a few suggestions from Svitak, Rob Miller, Rob Lawrie and Jonny Kirwan — they all have had close working relationships with Waterloo Region food and beverage industry.

While it might be somewhat difficult getting into the LCBO or ordering from a winery during this time, if you do succeed, here a few sparkling wine suggestions from these top sommeliers and beverage aficionados. If you choose to not order a sparkler, these selections — and their presentation here — can serve as a vicarious toast to the new year.

Stay safe and here's to a better year in 2021!

Rob Miller, The Vine Agency
This year I'm drinking local for NYE. Of course I'm biased and will include the Cave Spring Blanc de Blancs Brut. It's readily available at the LCBO for only $29.95 — a steal.

My biases are backed up by the expert team at Wine Align who listed this wine in their year-end review of "Top Sparkling Wines in Canada" as one of the best values.

It's 100% Chardonnay, toasty, biscuity and with creamy rich orchard- and stone-fruit flavours. This will pair perfectly with some fruit de mer from Caudles.

Rob Lawrie, Wine Sales Representative, Southbrook Vineyards
How expensive do you want? My absolute favourite is Salon $700 bottle but unavailable.

What we do have is an amazing Cremant from Luquet. Wonderful aromas of fresh baked bread, creamy and rich with a beautifully balanced lemon meringue finish. It's $32.

Keep it simple and snack a shrimp cocktail and charcuterie, but it goes well with many different appetizers.

Ainsley Szvitak, Red House Uptown
Cuvée Catharine Brut by Henry of Pelham is made in traditional method style, beautifully dry and refreshingwith some complexity. Treat this as you would any Champagne because it is great with anything. Traditional method wines are very versatile when it comes to food and can go from hors d'oeuvres straight through to dessert. By the way, I really love snacking on potato chips with my bubbles.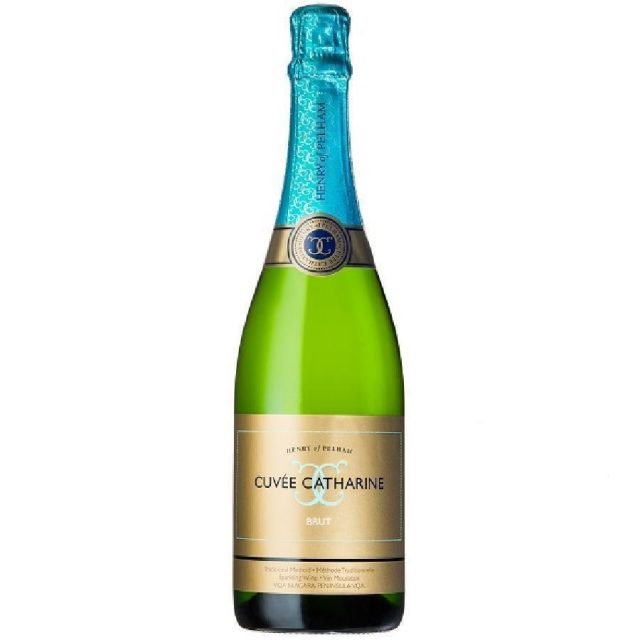 With Hinterland Ancestral Rosé, the "Ancestral" refers to a very old-world method of producing sparkling wine: the wine is bottled while it is still fermenting. This is a more natural style of wine, and you'll notice some sediment in the bottom of the bottle because of this method.

I love this wine because it is also very versatile when it comes to food. Since it is lower in alcohol and has a hint of sweetness, it gives a little more freedom with pairing. This is really great if you're planning on doing any spicy dishes, its also fantastic with an assortment of quality meats and cheeses. Also, because of that sweetness, it can be enjoyed with some lighter desserts like berries and cream.

Jonny Kirwan, Braai House and The Keystone
The holidays are always fun for me because I make quick excuses to ignore my common sense and crush some expensive bottles that hold in my cellar without question.
Here are some really nice holiday favourites of mine in the sparkling category and some suggestions of what I would serve with them. Keep in mind I'm not a traditionalist and have a tendency to try and enjoy odd stuff. I value the interesting over the consistent any day.
Aphros Phaunus PetNat $35 (853531) fun and interesting nose comes off as almost like I was drinking a cider or perry. There's sour fruit and refreshing acidity and just slight petalence refreshes the palate with each sip. It has a yeasty bitter lemon peel on the finish. Very cool. Drink with fried salty food (like Popeye's chicken) to help keep the acidity at bay.
I've recently had a bottle of the Tarlant Brut Champagne $47 (325167). It's always been one of my go-to sparklers and one for anyone new to Champagne. This one is all thing oysters — it's a classic pairing for a reason.
Cave Spring Sparkling Blanc de Blancs $28 (213983). CSV Riesling is still hands down one of my fav wines to bring when I travel to show off what amazing wines Ontario can make. I'm a big fan of an orange peel and splash of Cocci Americano for a sparkling good cocktail.

I drink a lot of these types of fruit-forward bubbles with fatty, oily charcuterie and quick pickles as it helps cut that greasy feeling on the palate and matches the acidity.