New: Yoso's "Yoats" yogurt alternative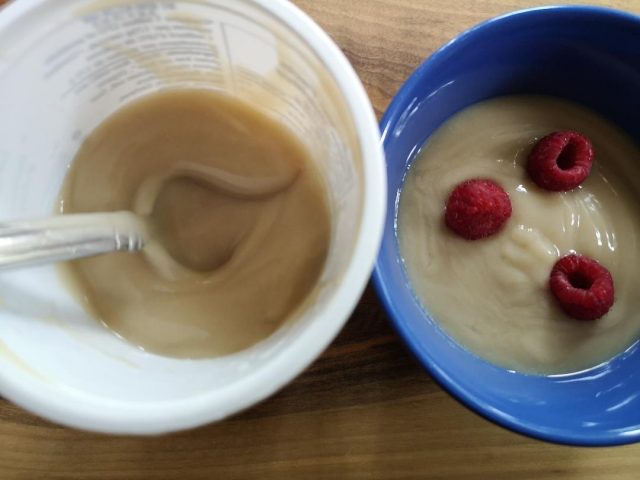 Reading Time:
2
minutes

Cambridge based Yoso has introduced YOATS, a creamy and nutritious oat yogurt that is plant-based. It's the company's latest offering of plant-based yogurt products in their 20-year history.
Yoso is a pioneer in soy-based foods, having introduced unsweetened coconut and almond and cashew yogurts to the market. Citing the demand for plant-based, wholesome foods with protein and nutrient, the three YOATS flavours are also unsweetened and have no added sugar.

Because they are oats, they are a big part of Canadian agriculture, but the local company has its own history and plant-based dedication, according to Yoso co-founder Francis Lo.
"YOATS is the fourth product category we are introducing to the Canadian market since my brother, Erik, and I started Yoso in 1999," says Lo.

He adds that there is a rich history of plant-based food innovation that dates to his grandfather commercializing soy milk in China in 1940. "We see it as our responsibility and our life's work to continue this spirit of innovation bringing wholesome, delicious options to Canadians."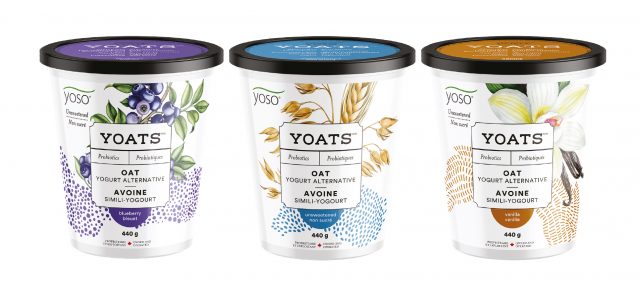 YOATS will be available in more than 150 of the close to 2,000 stores across Canada where you can purchase Yoso products. The 440-gram containers will be available in plain, vanilla and blueberry.
Some facts about oats, according to Yoso:

— Oats are high in fibre and loaded with nutrients and antioxidants including beta-glucan – the key element in reducing cholesterol to improve heart health, lowering the glycemic index to help control diabetes, lowering the risk of some cancers and improving overall digestive health.
— Oats contain higher levels of protein than many other grains making them a great option for including more plant-based sources of protein in our diets.
— Unlike other grains, oats are naturally gluten free.
— A 175 gram serving of YOATS contains more than 1 billion CFUs of lactobacillus acidophilus culture that can help promote good gut health.

Like all Yoso products, YOATS is naturally sweetened, gluten free, wheat free, dairy free, egg free, peanut free, preservative free, carrageenan free, casein free, and vegan.

Look for YOATS coming to stores this summer.